Hola,
"Tough job for the undercarriage"
. Ok, we are back at terra firma, definitely good to notice!.
The routing:
Service Iberia IB 8526 operated by Air Nostrum EC-MJQ
Scheduled: 20.30 // 21.30
Actual: 20.30 // 21.30
This machine is active since 16.04.2016 only but shows different operators, Binter Canarias, SAS and Air Nostrum
Nothing special is to show here
But for sure, the stat´s:
Leg no. 1699 at all and no. 25 on the CR-K
Now we see the early 200 "Visited Airports":
Visited airports
auf einer größeren Karte anzeigen
Not that easy to find some veg food at the
"Aeropuerto Adolfo Suárez Madrid-Barajas"
. But finally Patatas and a Queso Bocadillo fixed the situation.
Meanwhile a thunderstorm poured down. I hope for better weather at my destination.
On the way for the
"Aeropuerto de Pamplona-Noáin"
.
And the pictures are here: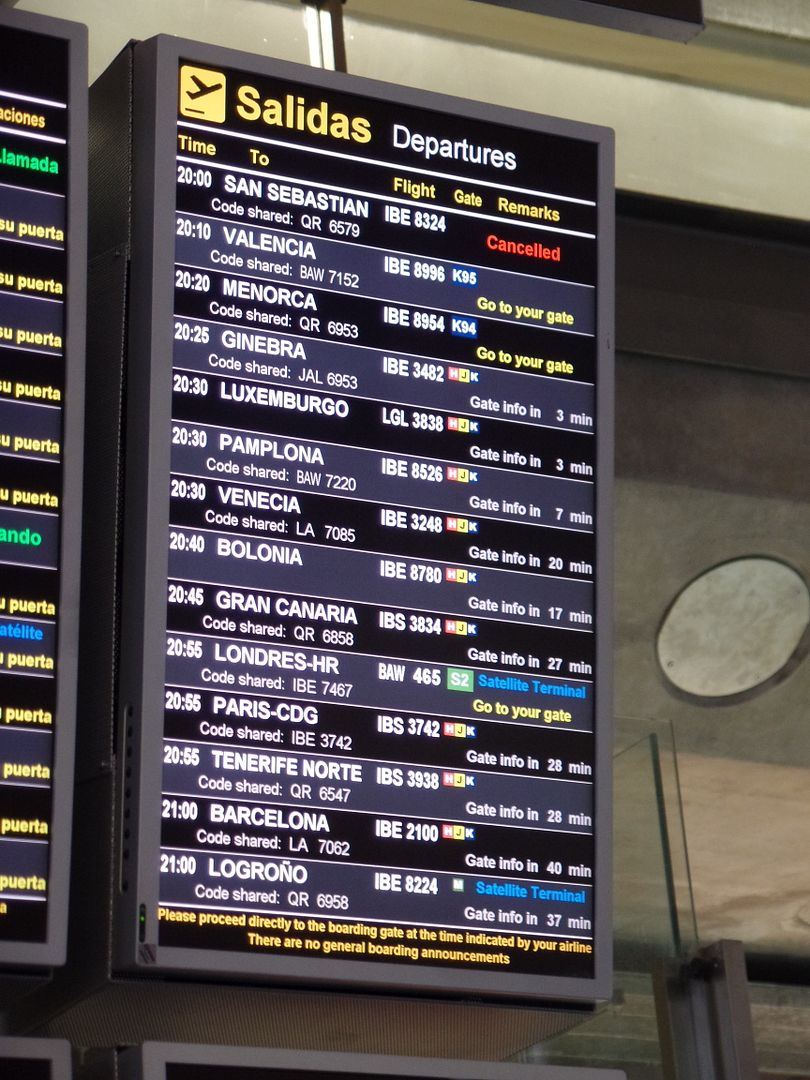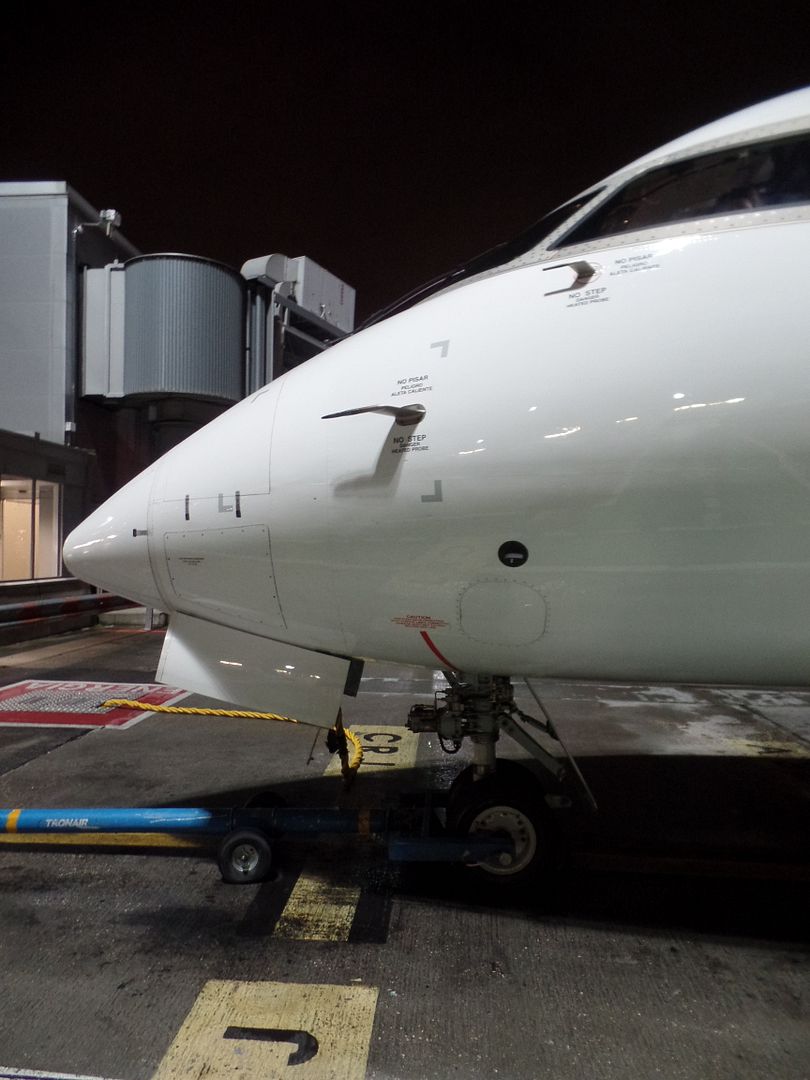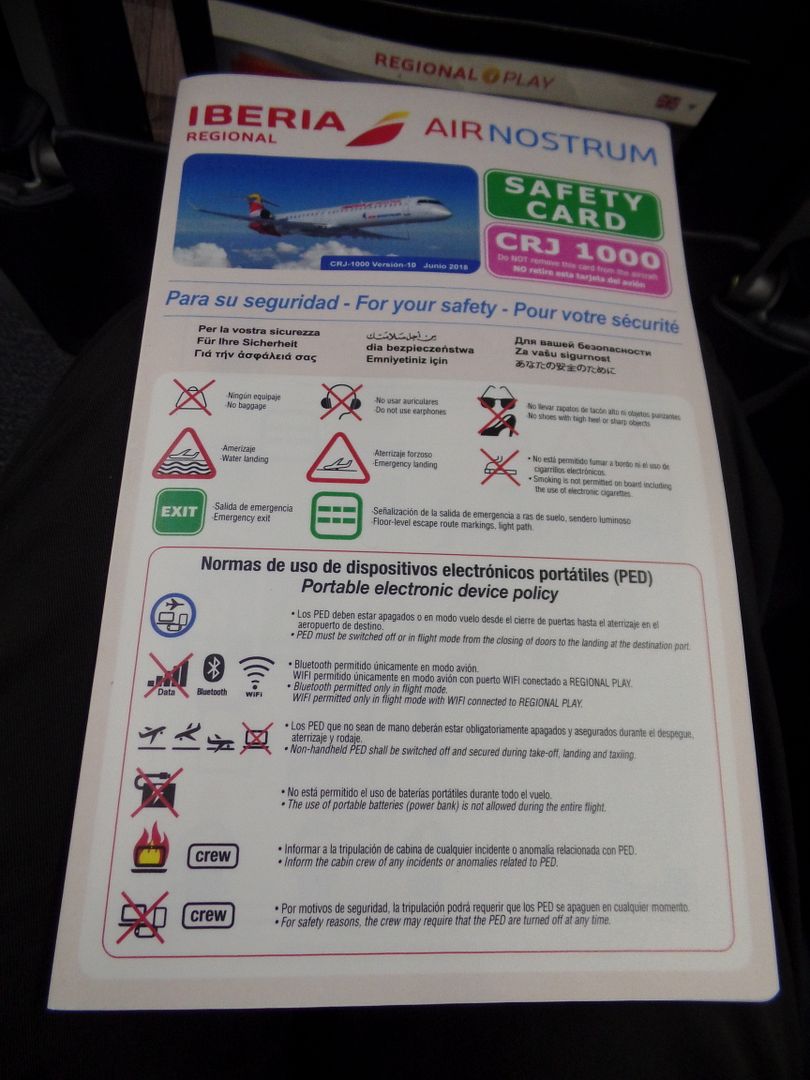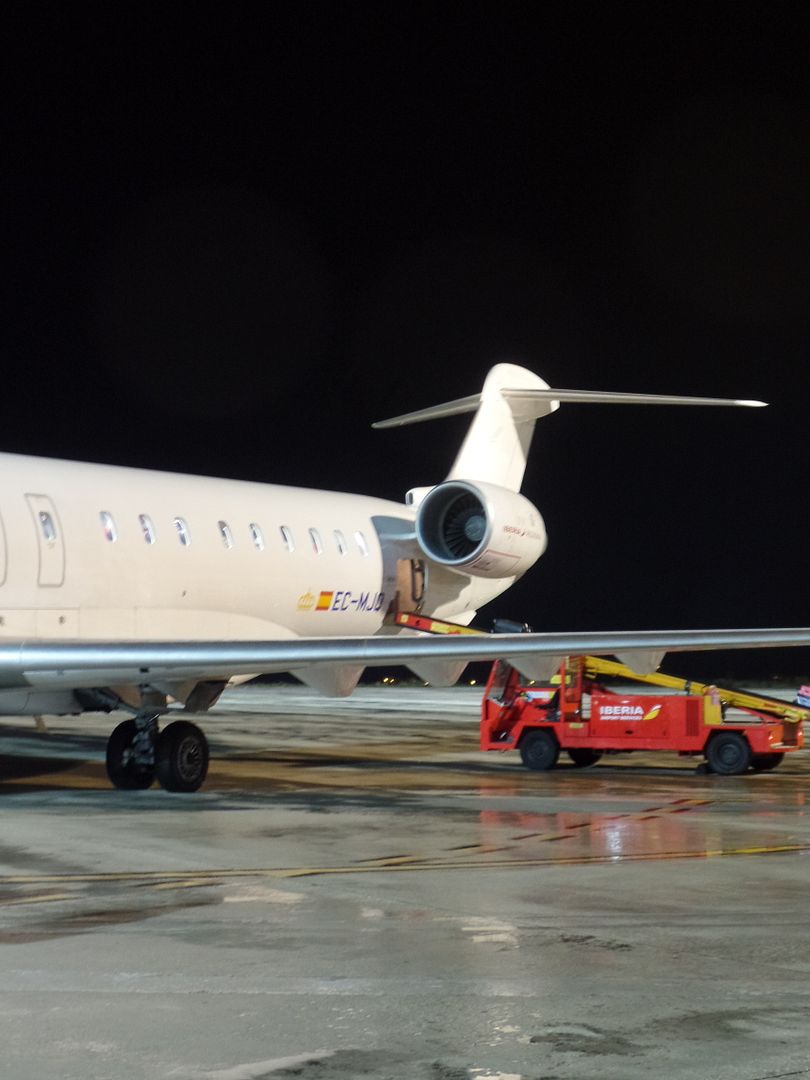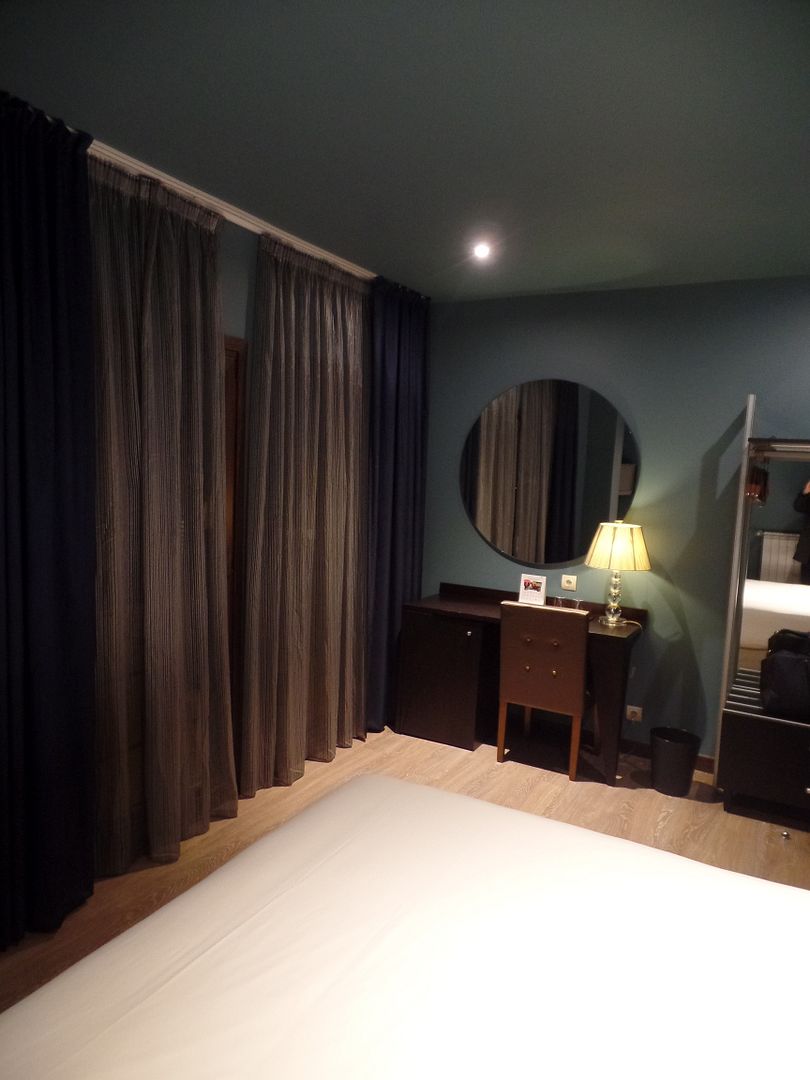 Also here, some rain, wet and pitch black dark it is now.
But it seems the taxista know´s the way for the old town till close to the cathedral!.
More to come.
Nos vemos pronto.
The Tripreporter.