Kalimera, καλημέρα, hello dear readers,
the direction of travel should change now immediatelly southern side!:
Thanx to, also this time:
http://www.gcmap.com/
Thursday, 27.02.2014
DUS (Düsseldorf Airport)
SKG (Διεθνής Κρατικός Αερολιμένας Θεσσαλονίκης Μακεδονία Thessaloniki International Airport Makedonia)
The video:
http://www.youtube.com/watch?v=2_fEJDyL79Y
Service A3 541 operated by Aegean Airlines
Scheduled: 12.50 // 16.40
The visited airports, please!:
Visited Airports II
auf einer größeren Karte anzeigen
And also the previous examples:
Visited airports
auf einer größeren Karte anzeigen
The checked airlines maybe?:
AIRLINES CHECKED
auf einer größeren Karte anzeigen
And the recorded plane types, too:
PLANE TYPES RECORDED
auf einer größeren Karte anzeigen
And here we are with the visited countries:
VISITED COUNTRIES
auf einer größeren Karte anzeigen
This is the Tripreporter 2013 final stage:
TRIPREPORTER 2013
auf einer größeren Karte anzeigen
With 2014 to see here:
TRIPREPORTER 2014
auf einer größeren Karte anzeigen
Just a step for the Hugo Junkers Lounge, a familiar place it is these days.
And further for gate B27.
Now that looks much more like the right direction!.
And it looks like ok, too
A warm welcome to Sierra-XRay-Delta-Gulf-Alpha, the A321 like on schedule and once more an machine without an individual name.
New to the log it is and leg no. 31 on type.
One of six examples in the fleet, in the air since 24.04.2009.
Here is a short story to follow:
http://avherald.com/h?article=43d03370&opt=0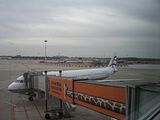 The ticket details are secured with Opodo. OLCI is available 48 hours prior to departure and works well. The fare is 60.00 Euro´s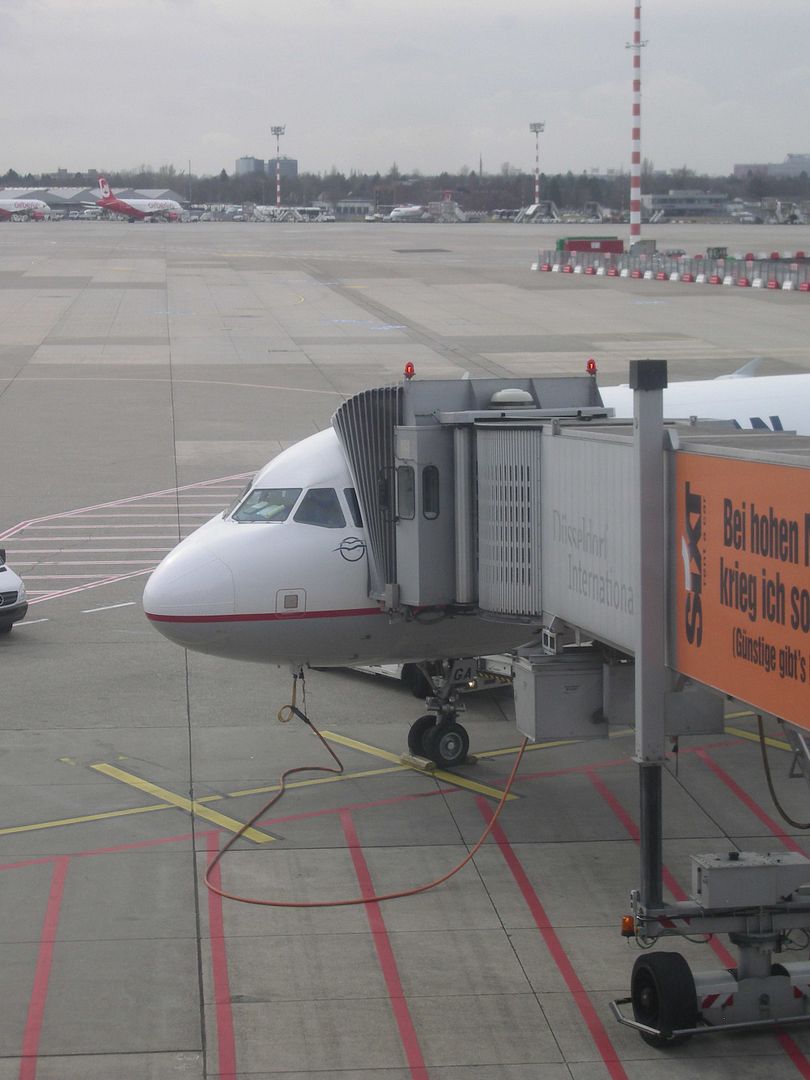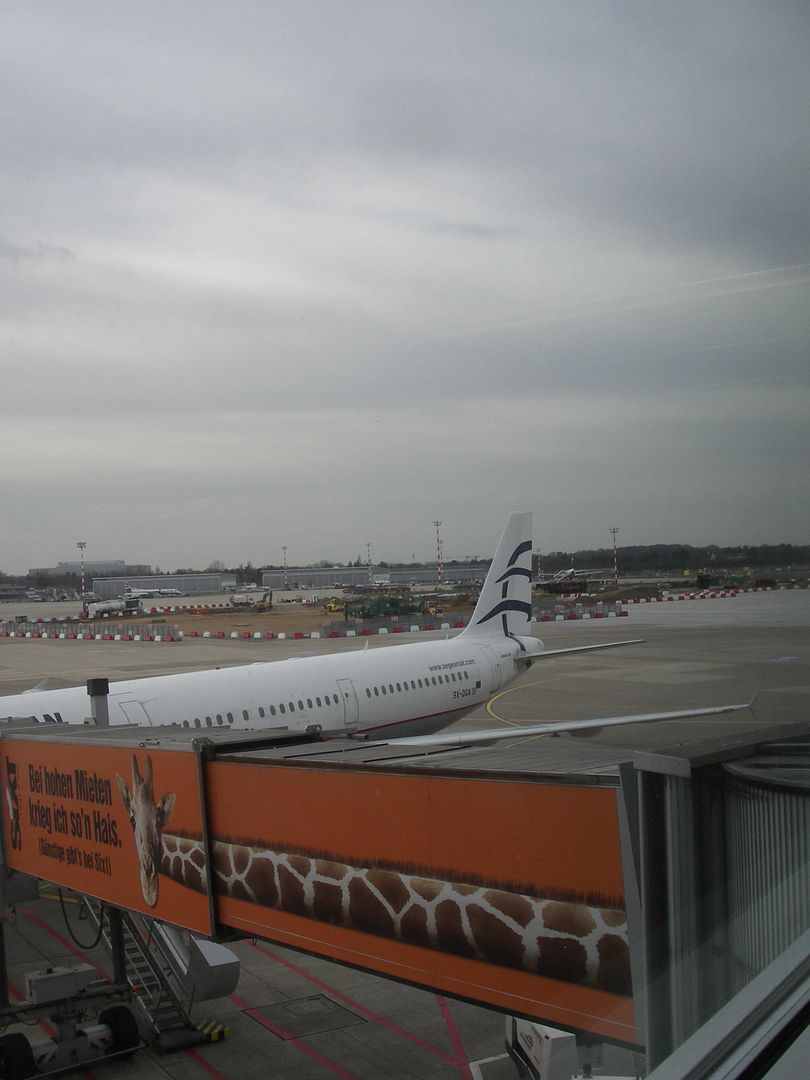 With the previously announced cost cutting measures it was also important to catch a boarding pass, what works well at the gate, staffed by a nice young woman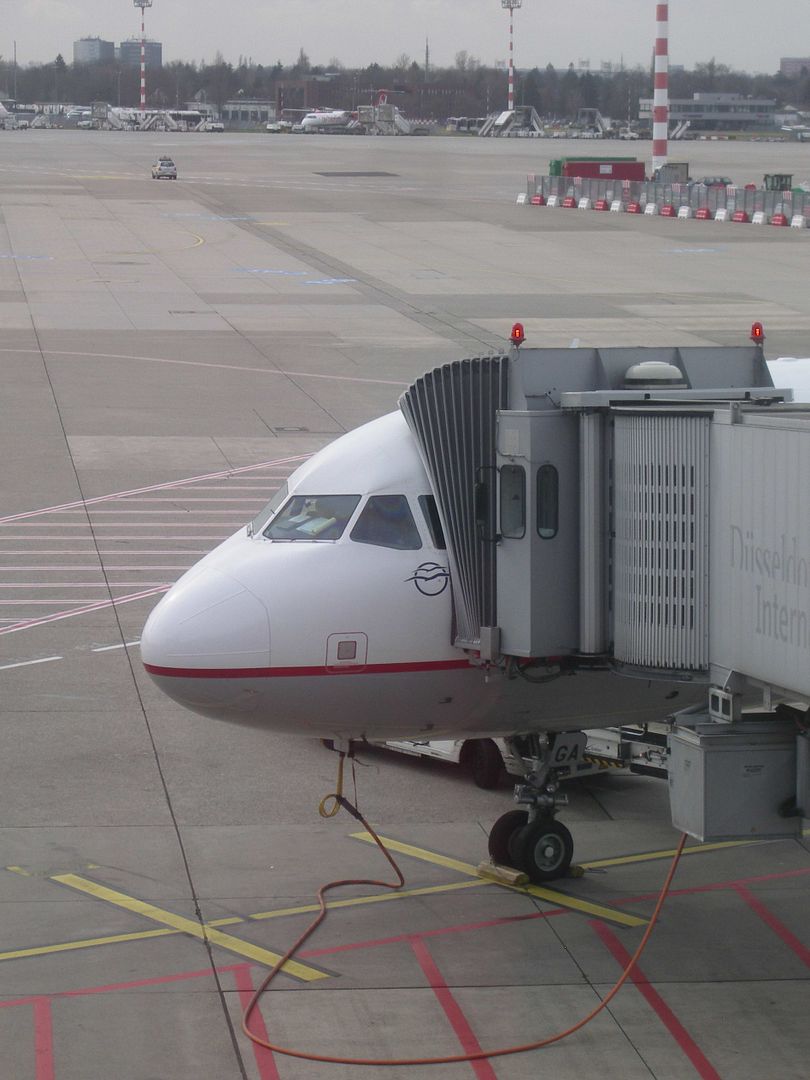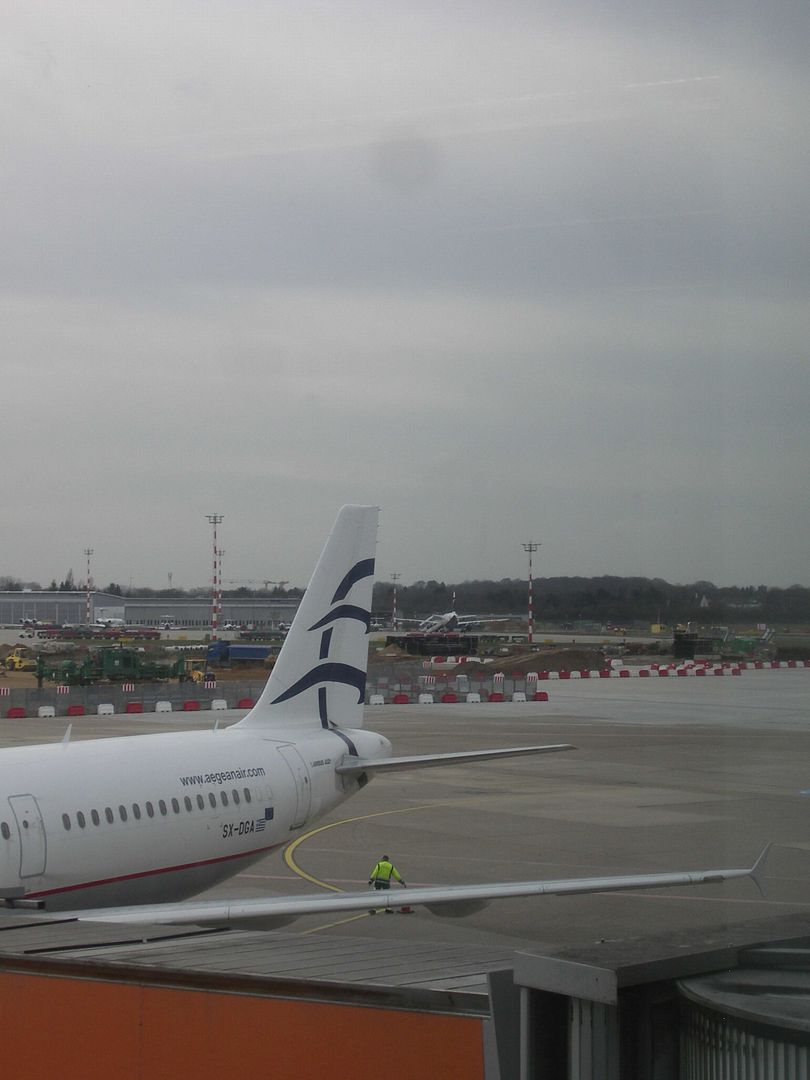 Cockpit crew is from Greece. The "Pilotos" with detailed infos inflight and once again short prior to descent.
Routing is FRA-NUE-KLU-ZAG-SJJ-Pogdorica at 33000 and further till 35000 feet.
Leaving the "Dusseldorf Airport" at
12.50 am, ontime, 2.20 hours by "Aegean" from the very same runway like arrivals. "Two-Three-Left", 8 degrees and partly cloudy it is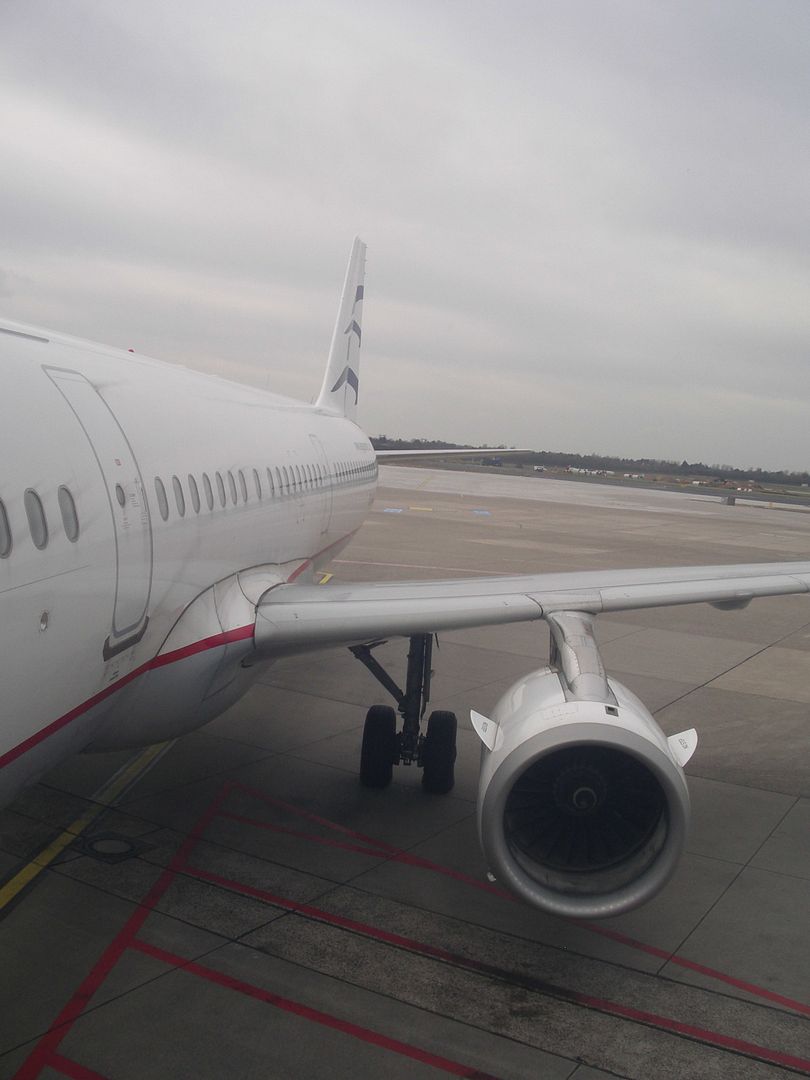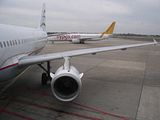 The cabin with the dark blue leather seats is well used and call the legroom ok.
Well loaded it is, mostly greek pax, very close if not 100%.
34D for me, the last row aisle and all seats are taken here, too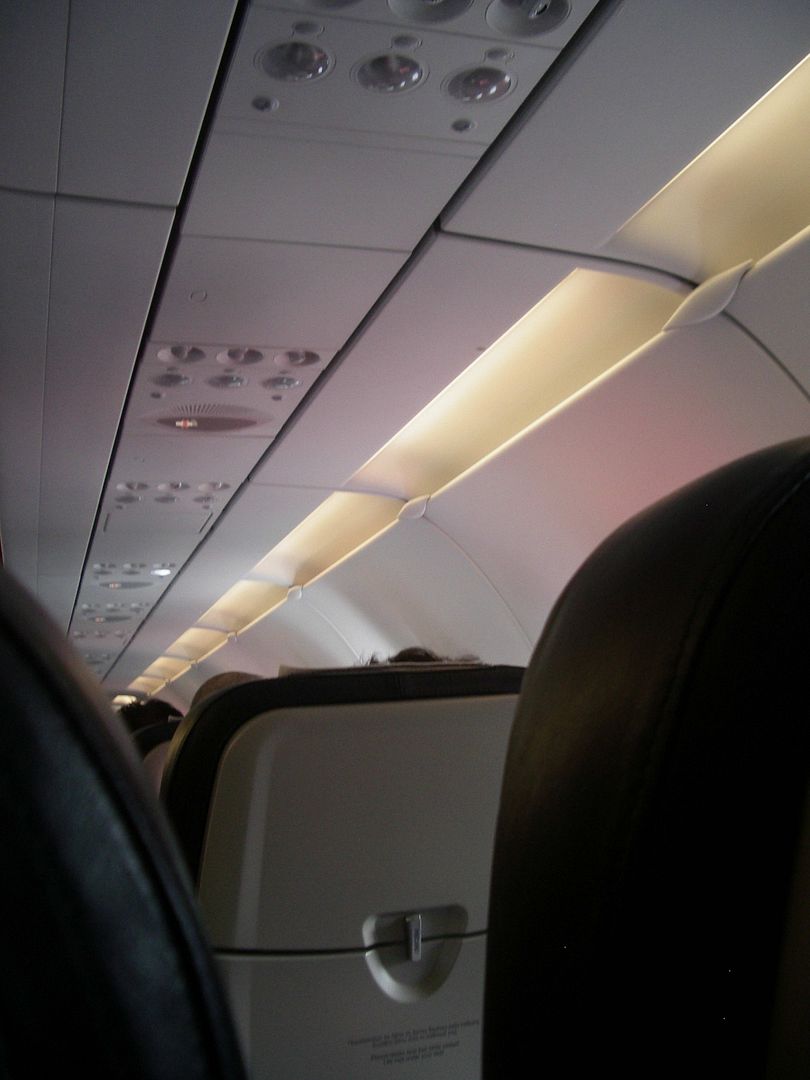 Cabin crew is all female.
One younger, brown hair, nice talking during boarding.
Another younger, also nice,
one elder and nice,
one middle aged, dark blonde, slim, really nice
and another middle aged, red hair ponytail, slim, ahem, really nice.
Service is sweets and free drinks, a hot meal and coffee, tea, impressive.
Ahem, not that I´ve talked about these historic monuments, nothing else, trust me, sometimes ago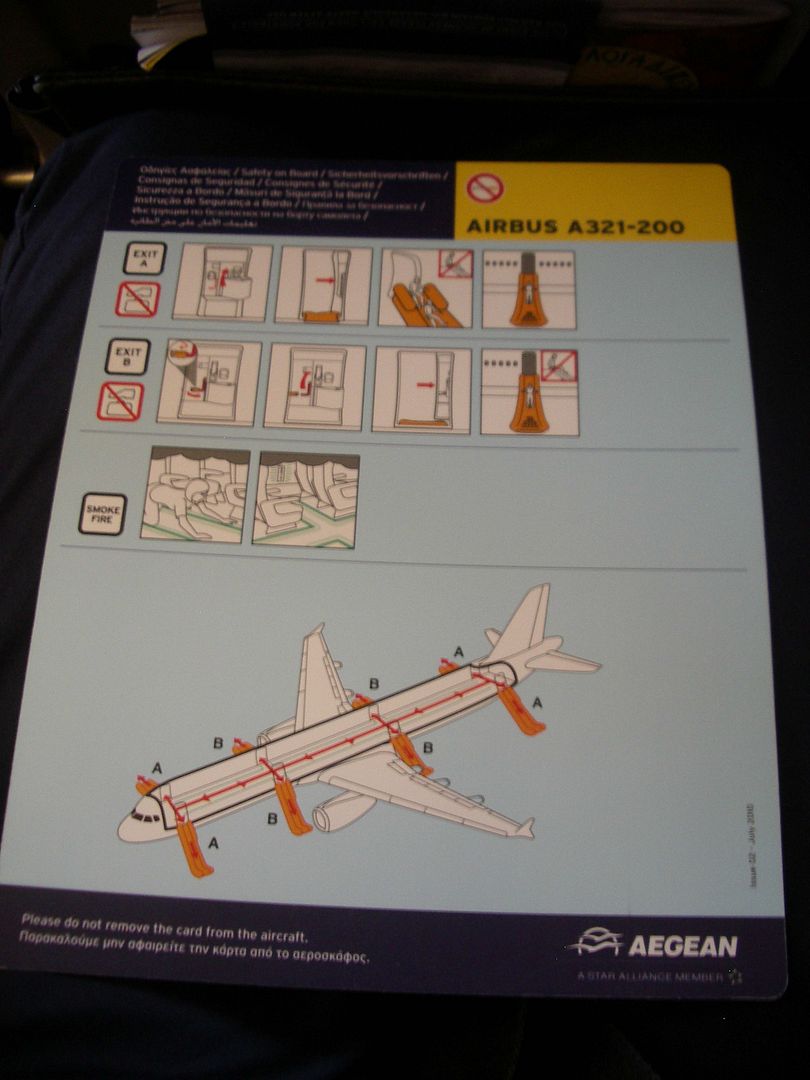 The cabin looks like modern and the service is sure ok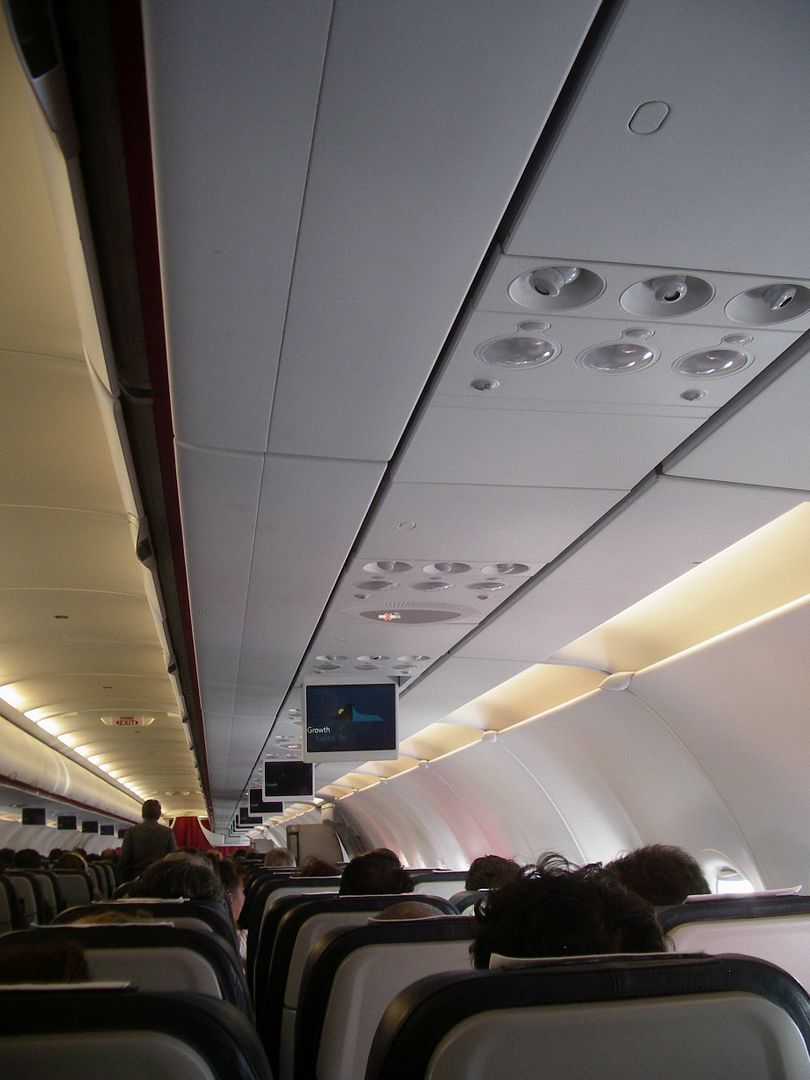 What happens in between, I don´t know, but from one second to the other we are at the "Thessaloniki International Airport Makedonia
Διεθνής Κρατικός Αερολιμένας Θεσσαλονίκης Μακεδονία" with such a soft touchdown at the 2410 meters runway "One-Six", impressive.
4.10 pm, 30 minutes ahead to schedule, 13 degrees and a few clouds only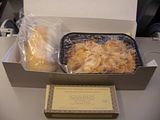 And now?. More southern side maybe?.
Well, who knows!.
The Tripreporter.