Bonjour, dear readers,
on the way for a new airline we are:
Thanx to once more:
http://www.gcmap.com/
Friday, 04.APR.2014
AMS (Luchthaven Schiphol)
CDG (Aéroport Paris-Charles-de-Gaulle)
The vid:
http://www.youtube.com/watch?v=oNgAiQVd6ro
Service KL 1229 operated by KLM
Scheduled: 08.00 // 09.25
Some few meters to walk now at "Luchthaven Schiphol" for this one at C5 and no chance at all for the lounge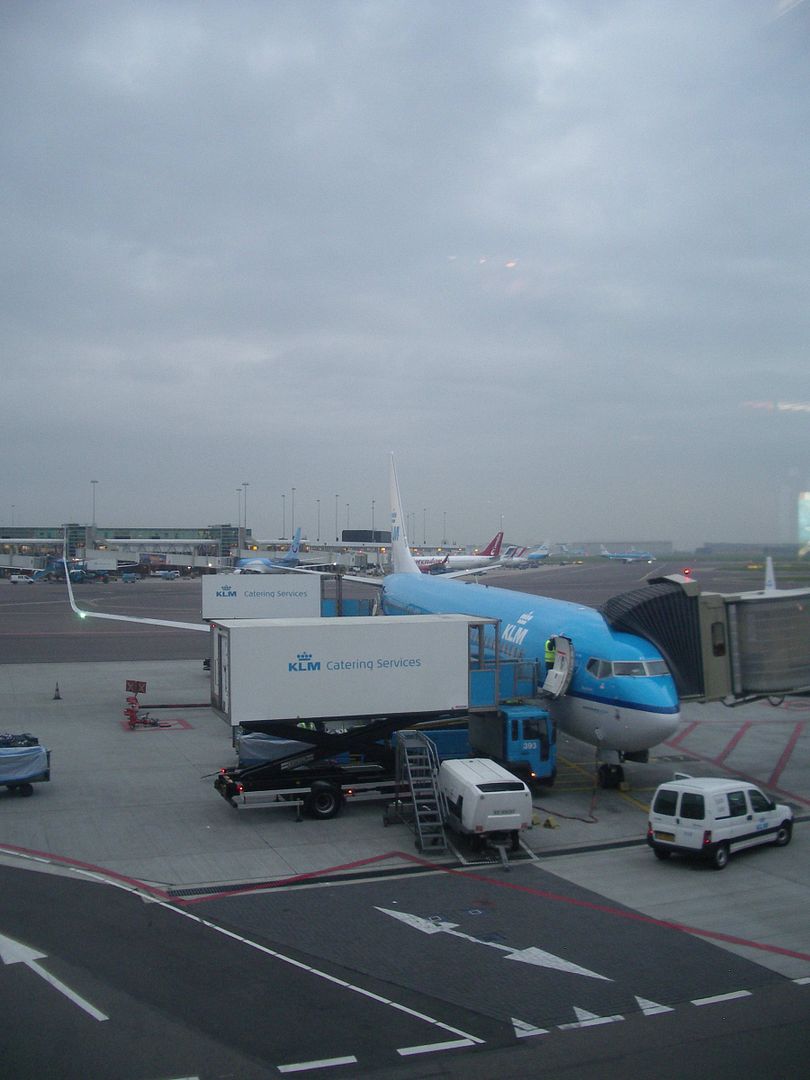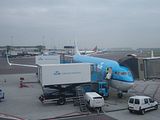 Is it really true?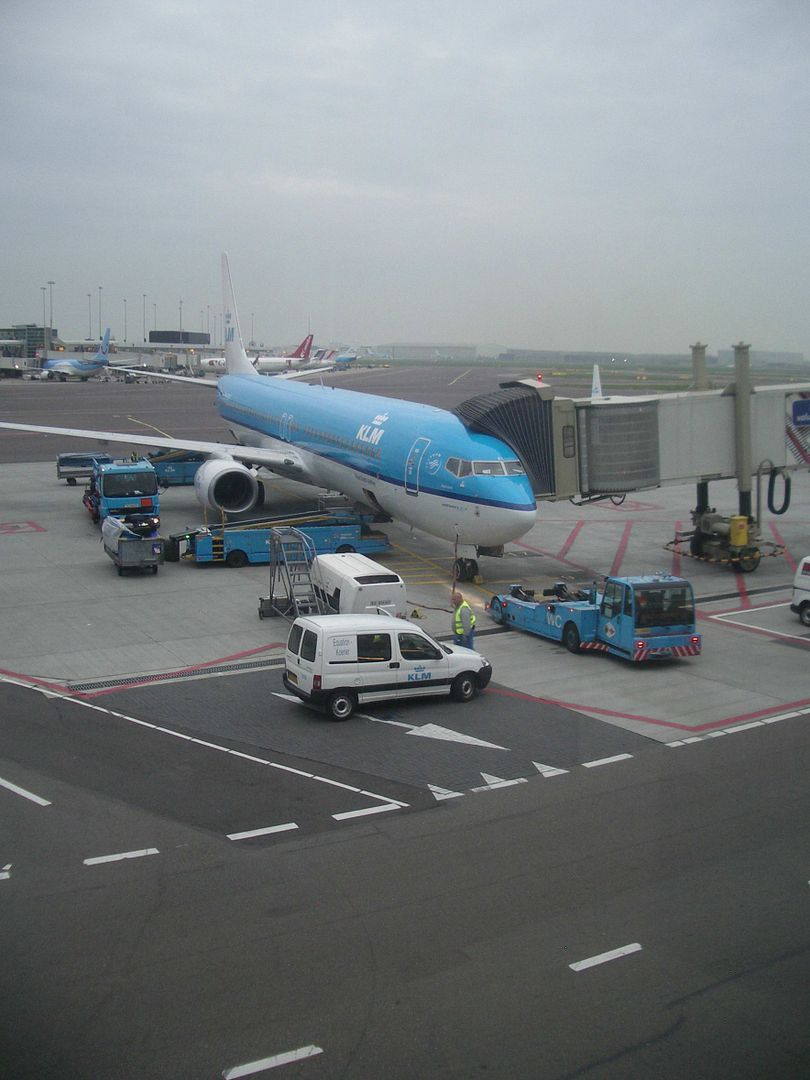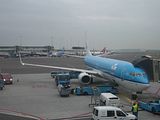 Yeah, it is!.
The very first time for me on the 737-900 with PH-BXS "Buzzard". Delivered to KLM at 27.10.2001, five examples are in the fleet.
Some interesting stories are to follow here:
http://avherald.com/h?article=440fa829&opt=0
http://avherald.com/h?article=45050a9e&opt=0
http://avherald.com/h?article=46507ead&opt=0
http://avherald.com/h?article=4890da90&opt=0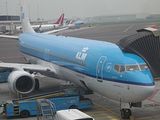 Is it long?. Well, sometimes!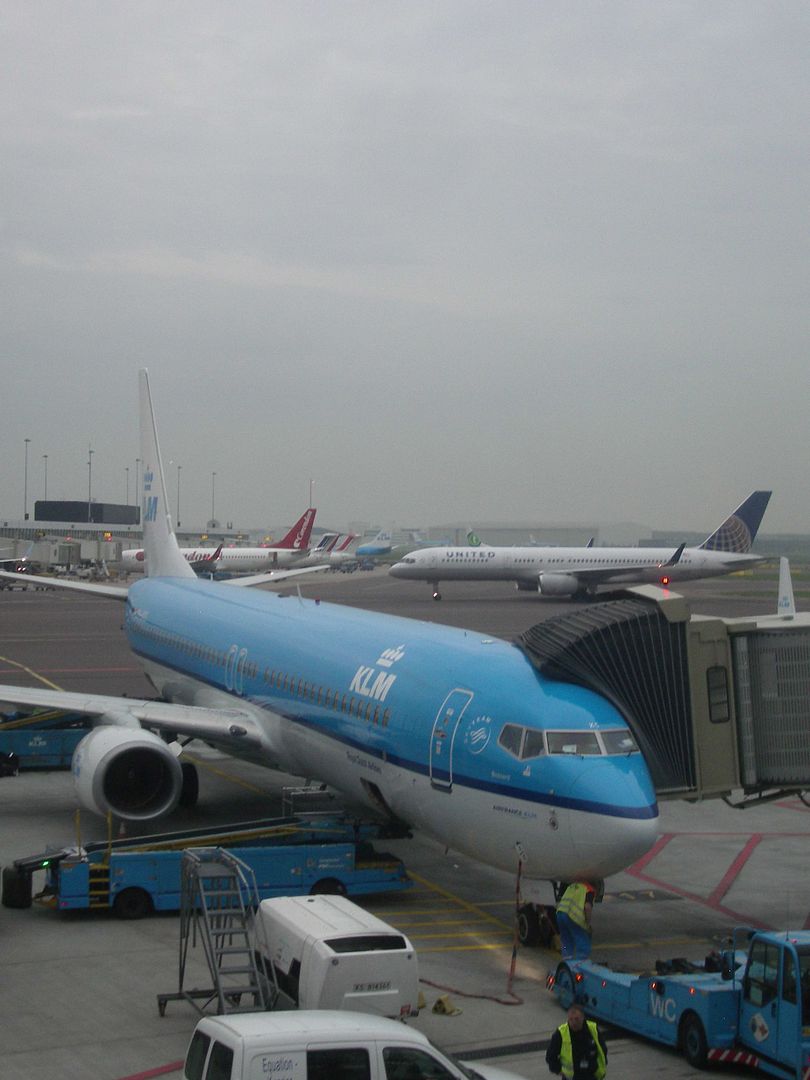 Or it is an oversized 737 at all!
Not a bad parking stand above all, isn`t it?
Boarding right now
Well, it is long from this point of view!
08.25 am, some 25 minutes late, 45 minutes on "KLM", departure from runway "Two-four", 3500 meters, high fog and 12 degrees.
29C, legroom is ok this way with the blue red fabric seats, modern style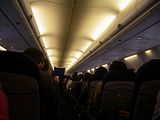 Cabin crew is two women, senior, nice, elder also nice and three men, senior, nice, elder, ok, middle aged, nice.
Chicken, not for me, please!.
A 100% load, not a single open seat to spot, ok, ok, it´s an LH strike day
Cockpit crew is from the Netherlands, the "Piloot" with a nice welcome during boarding and once again nice, detailed inflight. The FO short to approach, routing is via Rotterdam, no flightlevel info.
737-900, sounds good, whatever it means!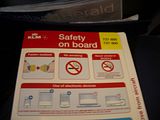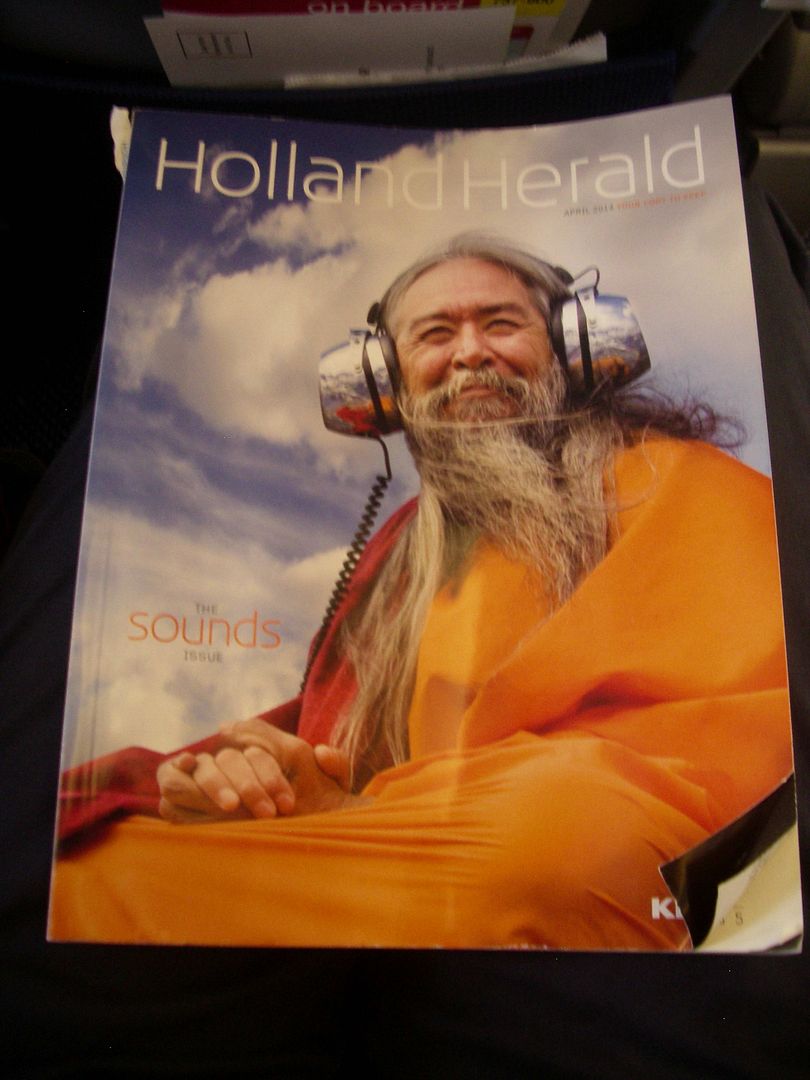 It seems we are not alone here at "Aéroport Paris-Charles-de-Gaulle Roissy Airport".
2700 meters "Two-Seven-Right" for touchdown, 12 degrees and high fog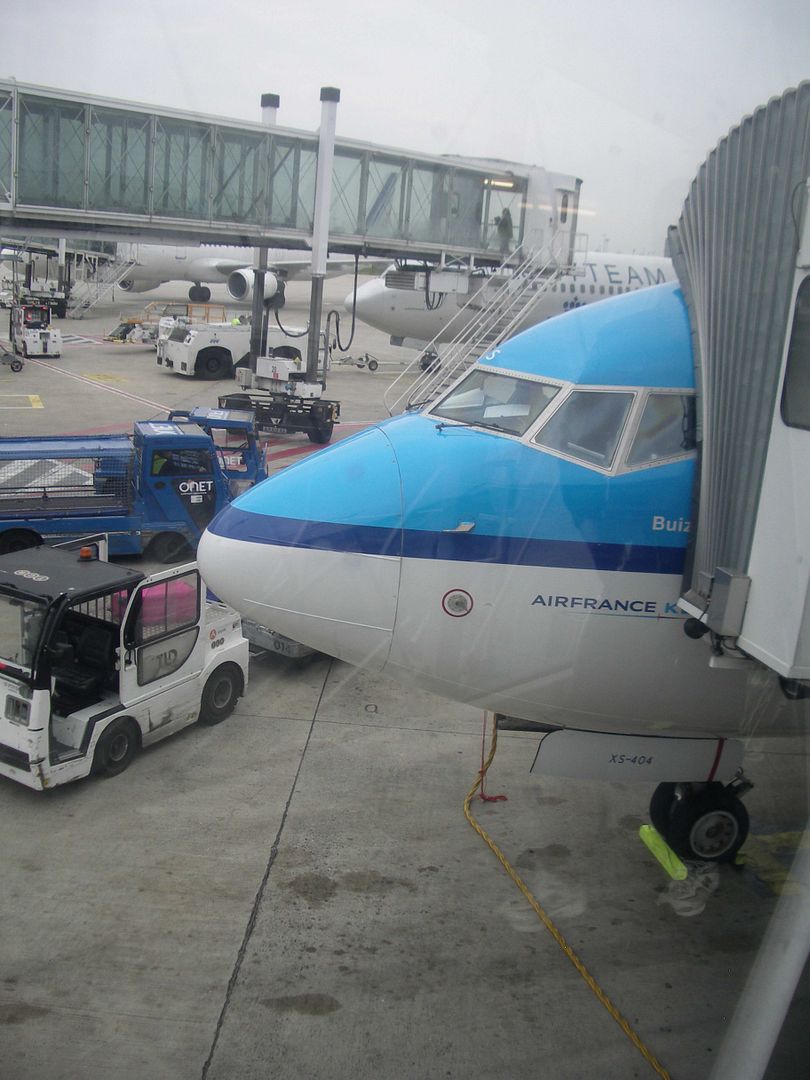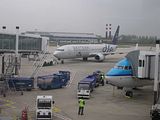 And a city view should be possible after a ride on the dirty, rattling and rolling TER train, but ok it works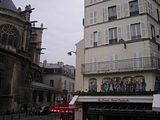 Fresh it looks like around "Chatelet-Les Halles"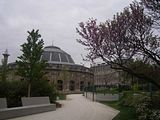 To fresh for the tourists, sure ok
Lot´s of things to see and do here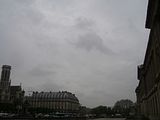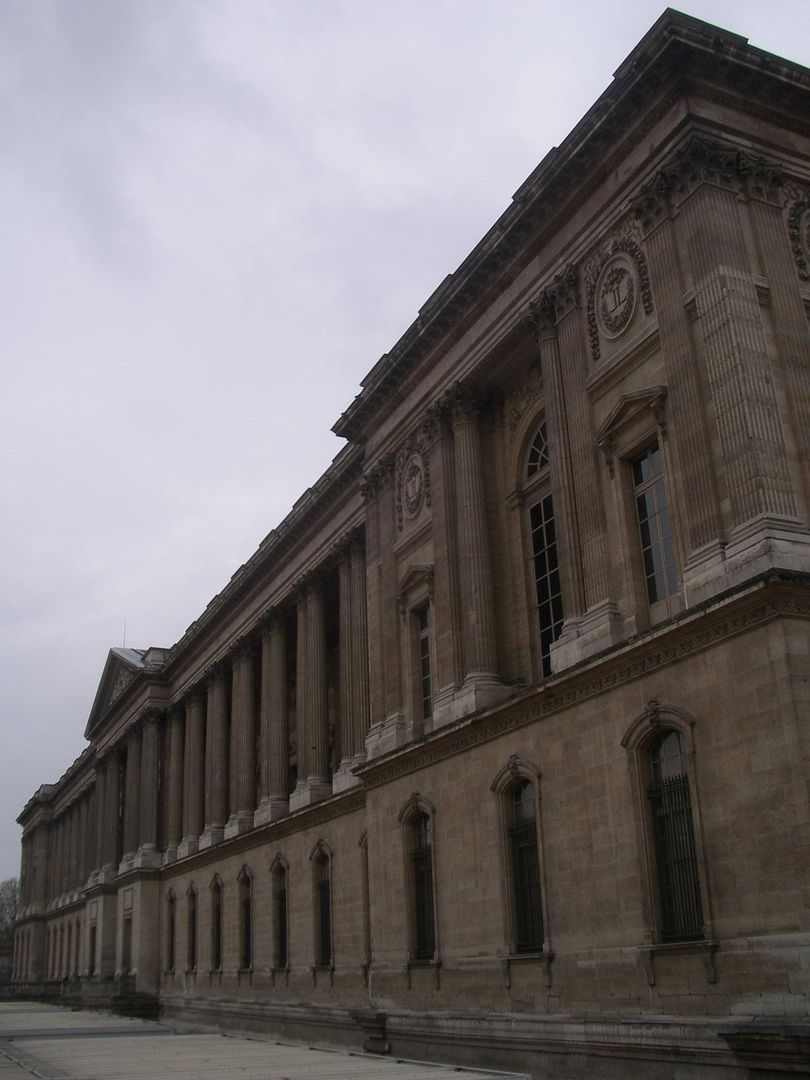 This way, please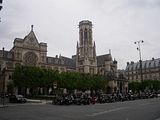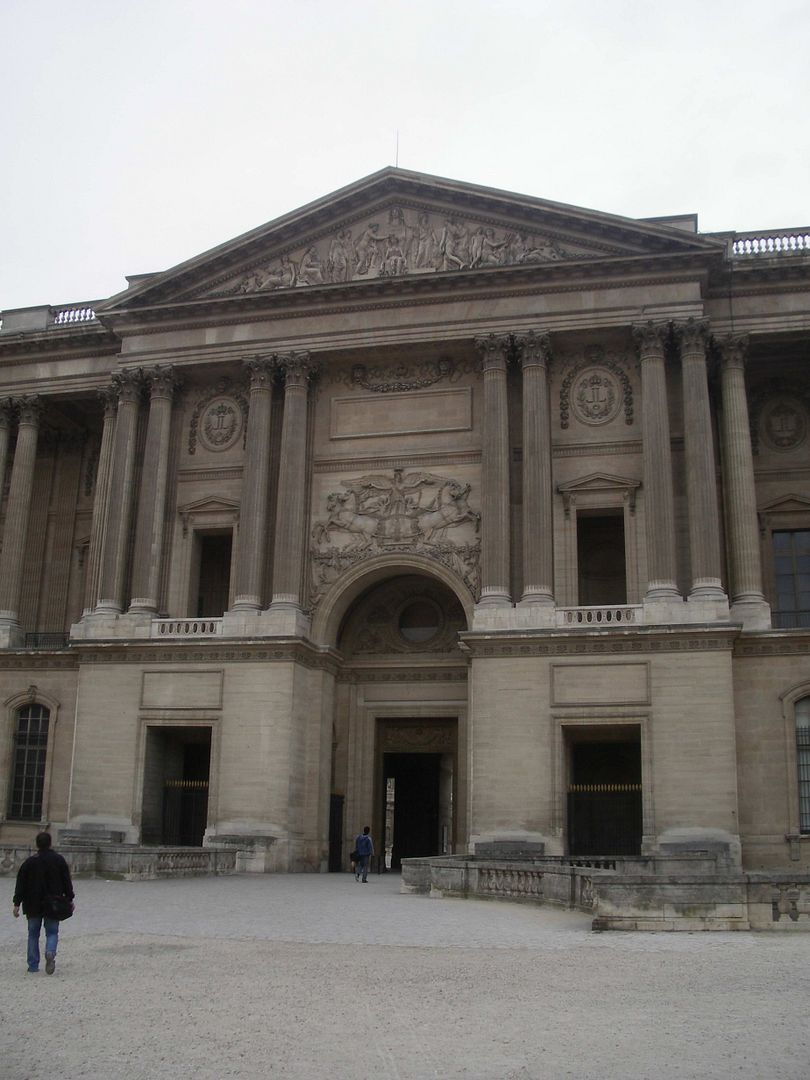 Where is the "Louvre" and where are all the beggars?
I should go more often here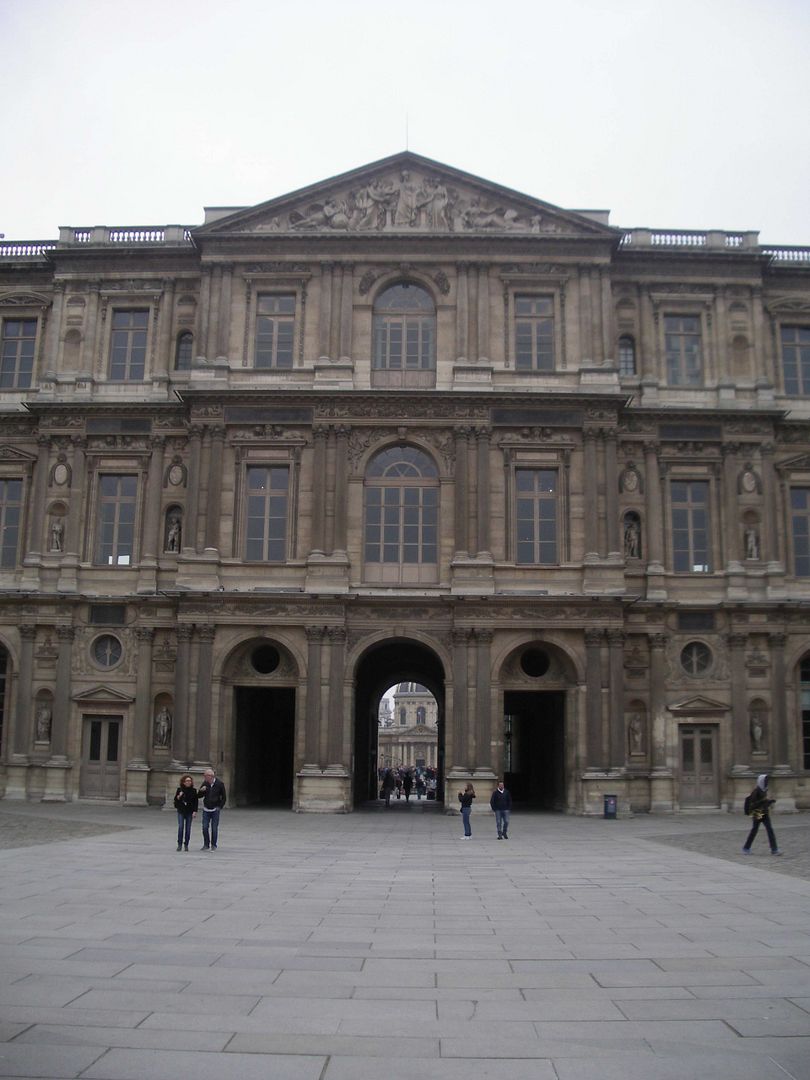 To cold for beggar biz!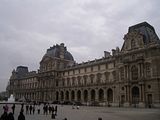 Now I know where we are, London it is, definitely!
For the well decorated bridge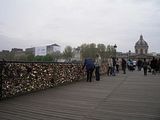 Just in case there is something wrong, ring the bell here!
And finally back for the airport to catch something new, hopefully!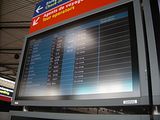 Hey, wait, this is a new story:
Sure, the conclusions:
1.)KLC STR-AMS: Full and shaky to start the day.
2.)KLM AMS-CDG: Short, swift and again full.
Au revoir,
take care, the Tripreporter.