Should this really be a dedication to do, then in the Nordic countries. I like them!
The trip in one word:
OVERWHELMED
"Should I really leave the north after this majestic experience the last night?"
Hei, hello dear readers,
heading north was the theme to start the travel month with the vids:
http://www.youtube.com/watch?v=vQb6ZB7uxAE
http://www.youtube.com/watch?v=aImgZXzSSls
http://www.youtube.com/watch?v=VOX8-sGgrko
For the lights, please, the vids:
http://www.youtube.com/watch?v=jRKPRAUniSk
http://www.youtube.com/watch?v=aJtfZIfQ1R0
That´s the way to go today:
Thanx to once more:
http://www.gcmap.com/
Tuesday, 04.03.2014
ALF (Alta lufthavn)
TOS (Tromsø lufthavn, Langnes)
The vid:
http://www.youtube.com/watch?v=0tkwsYl6bn8
Service SK 4409 operated by SAS Scandinavian Airlines
Scheduled: 07.35 // 08.10
What about the visited airports?:
Visited Airports II
auf einer größeren Karte anzeigen
And two or three more, for example ALF with no. 292!:
Visited airports
auf einer größeren Karte anzeigen
The checked airlines are also visible:
AIRLINES CHECKED
auf einer größeren Karte anzeigen
And the recorded plane types, too:
PLANE TYPES RECORDED
auf einer größeren Karte anzeigen
All the visited countries, just for the case:
VISITED COUNTRIES
auf einer größeren Karte anzeigen
The Tripreporter 2013 log:
TRIPREPORTER 2013
auf einer größeren Karte anzeigen
And here is 2014:
TRIPREPORTER 2014
auf einer größeren Karte anzeigen
And this is flying 2015, at least till now!:


An early good morning greeting from northern Norway after one of these short, rather short, travel nights.
But worth it it was, oh yes.
Not sure where these lightnings in my mind coming from. Maybe Aurea Borealis is baked?.
Ok, breakfast is ready roomside
and just a couple of minutes thereafter the preordered this time taxi is also ready for the ride to the airport.
It was cheap?. Joke, this is Norway!


Clean, functional and simply no one else here beside me at "Alta lufthavn". But I´am close to sure that the time is right for my upcoming flights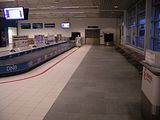 Chilly it is outdoor, lovely 11 degrees but on the negative side, ok nothing else expected during this time of the year in the north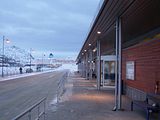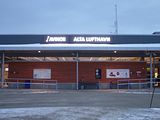 Better to stay indoor, isn´t it?.
Also when there is no lounge on offer


Wideroe today?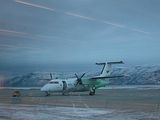 Or this one and just by surprise there is also a SK plane here!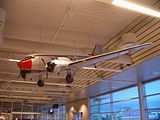 And exactly this one is on final preparations to fly for somewhere else so it looks like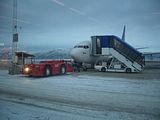 Now these yellow sign on the screen fits to my expectations for a couple of more northern style pictures!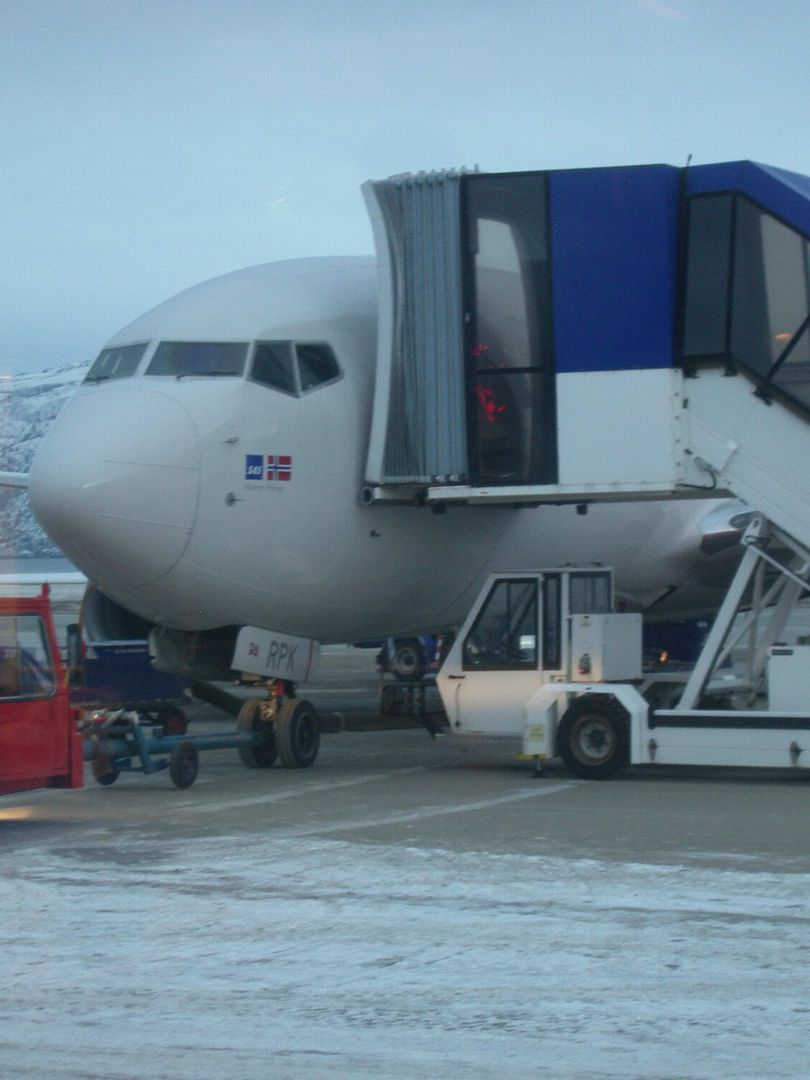 Out for the frosty apron to board
LN-RPK "Heimer Viking", the 737-700 like the schedule told me.
Leg no. 46 on type and a new entry to the log. 30 ´700´s are in the actual fleet and this one is in the air since 31.03.2000 with SK only.
There are no stories to show here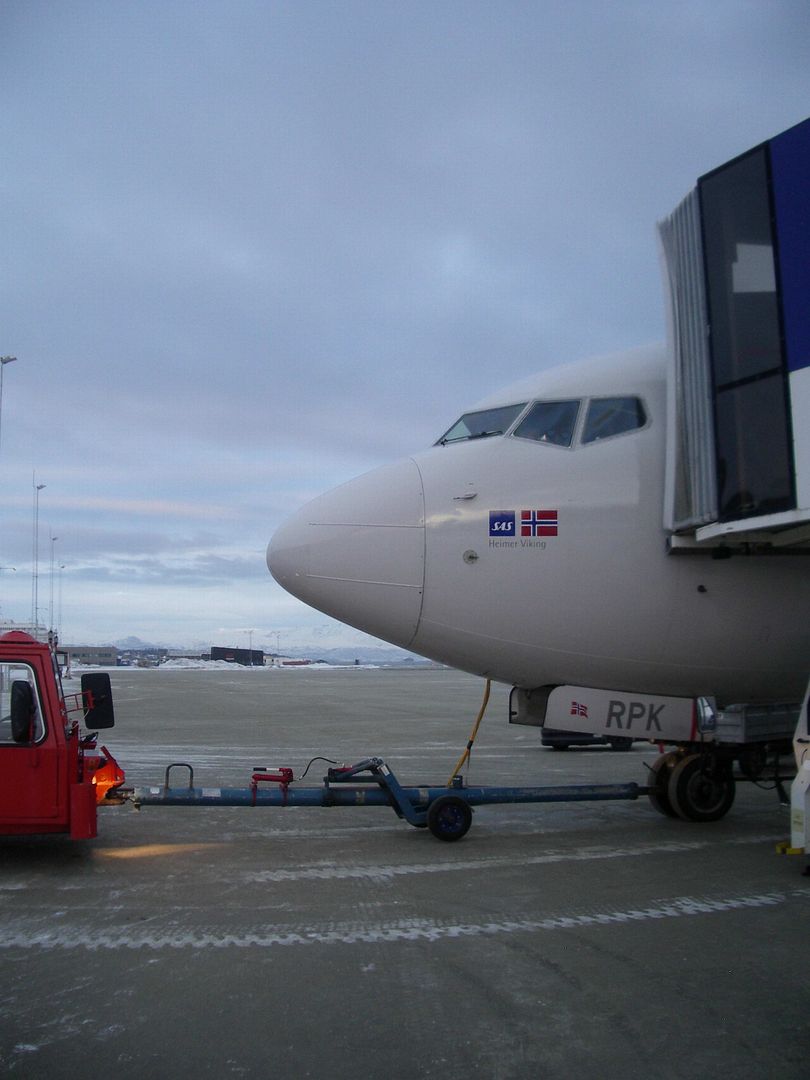 For Russia this way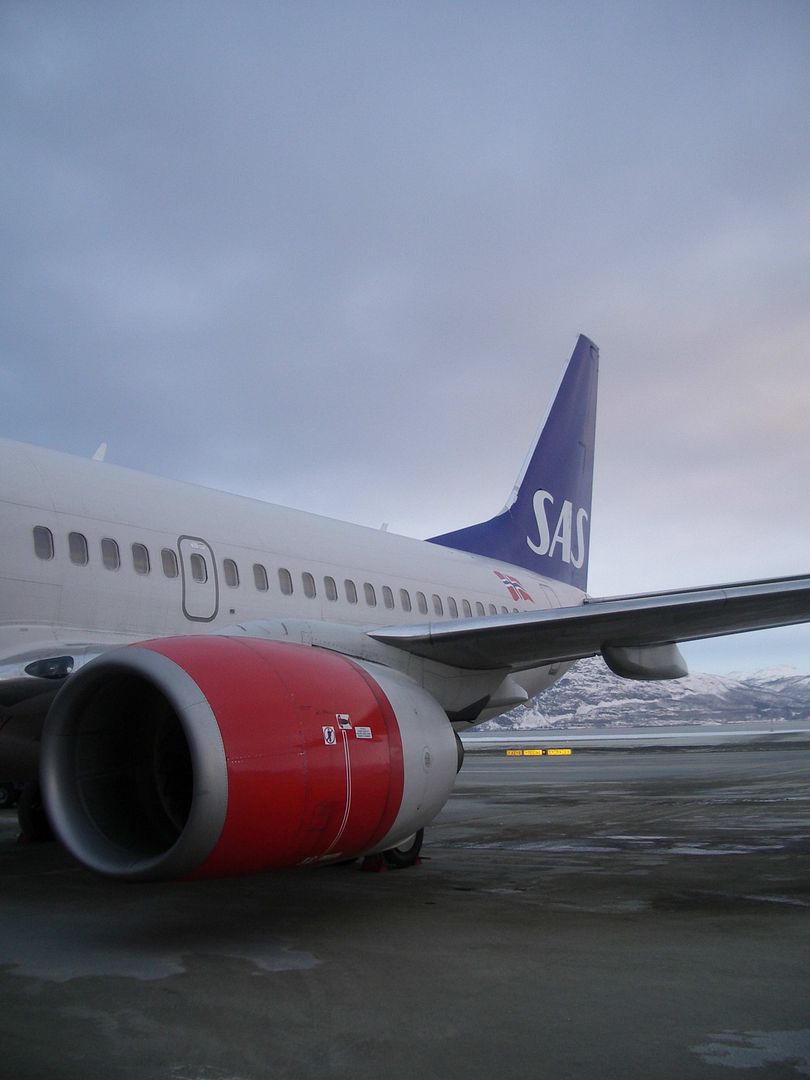 Tripsta secured the ticket details, four legs on the confirmation and just 35.00 Euro´s per leg it is


It´s 07.25 am, well ahead to schedule, just 25 "Scandinavian" minutes from the 2253 meters runway "Two-Nine" at lovely 11, ahem negative, degrees.
For a view from above


Cabin crew is one elder male, nice, one elder biz style woman and also a middle aged woman, large slim, long black hair, really nice.
Low level cruising above the bay of Alta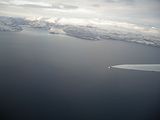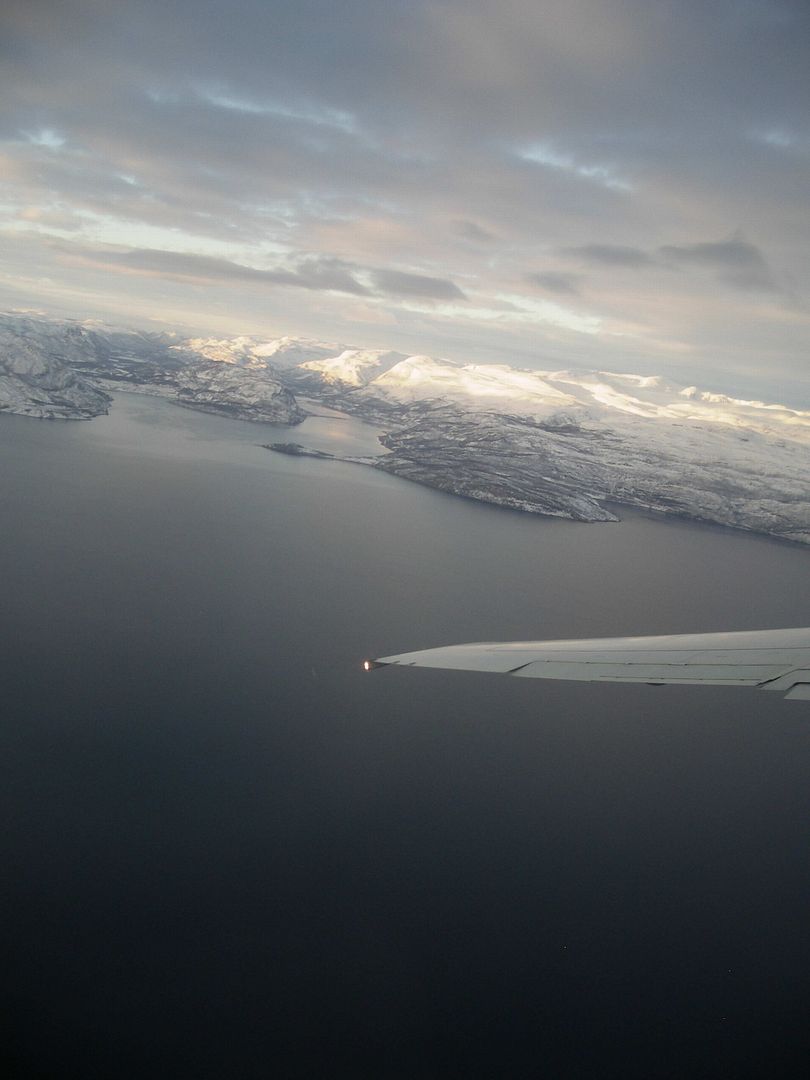 Cockpit crew is the male "Kaptein" with a short, experienced style welcome during boarding and the female FO with a nice bye-bye during approach.
No route or flightlevel data.
Power to gain some height!


Blue, white and the wing in between looks like nice, isn´t it?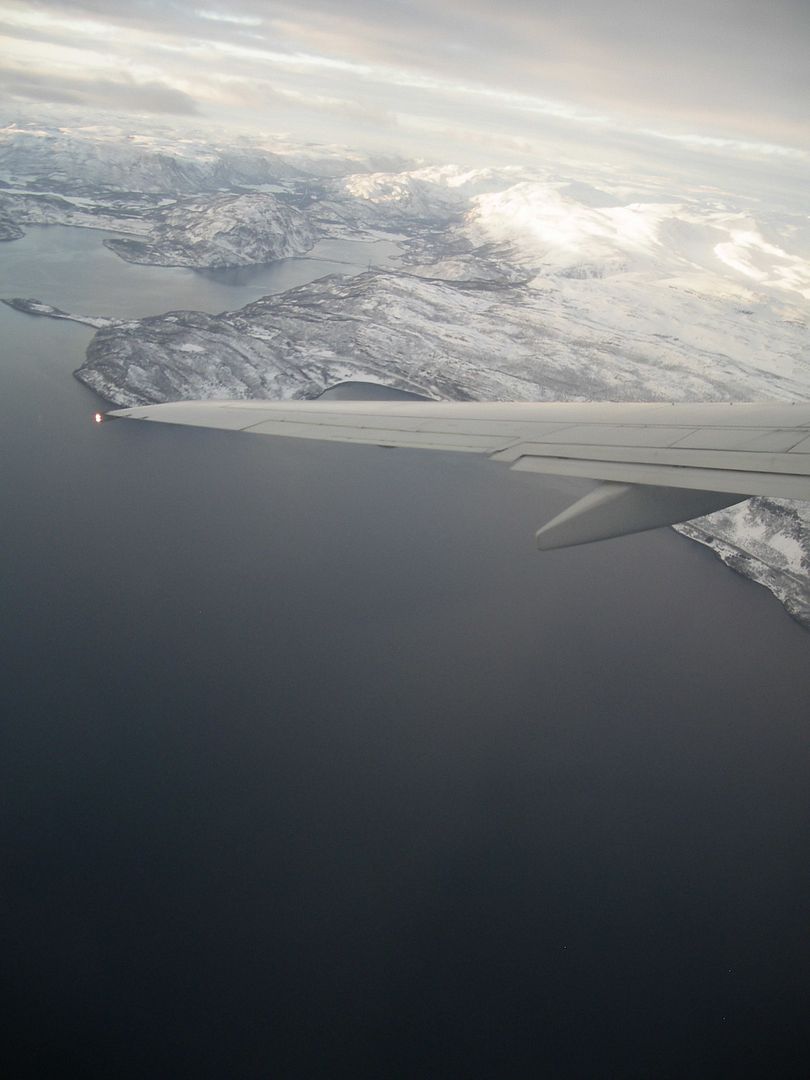 Where the snow is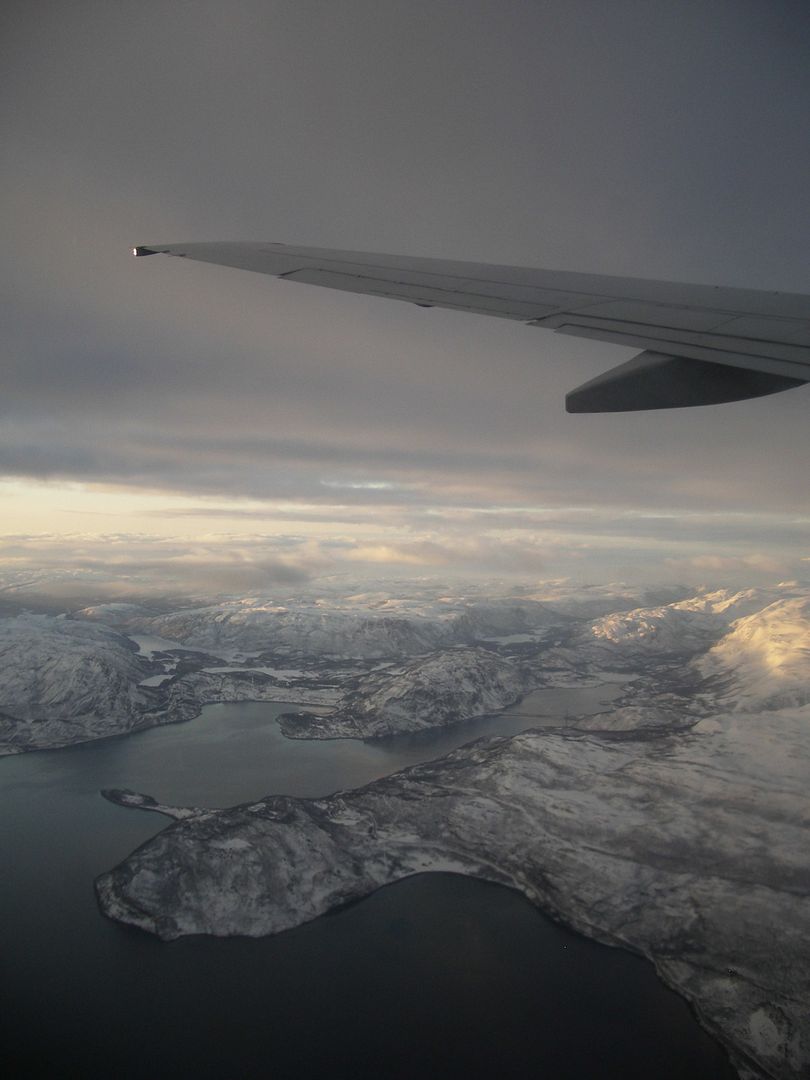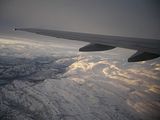 But just wait a moment, there is something else to picture than the scenery.
For example the dark blue fabric seats, really well used to say the least and the legroom is ok with the last row, 25B, just a two seater and these two are for me.
The load is 40%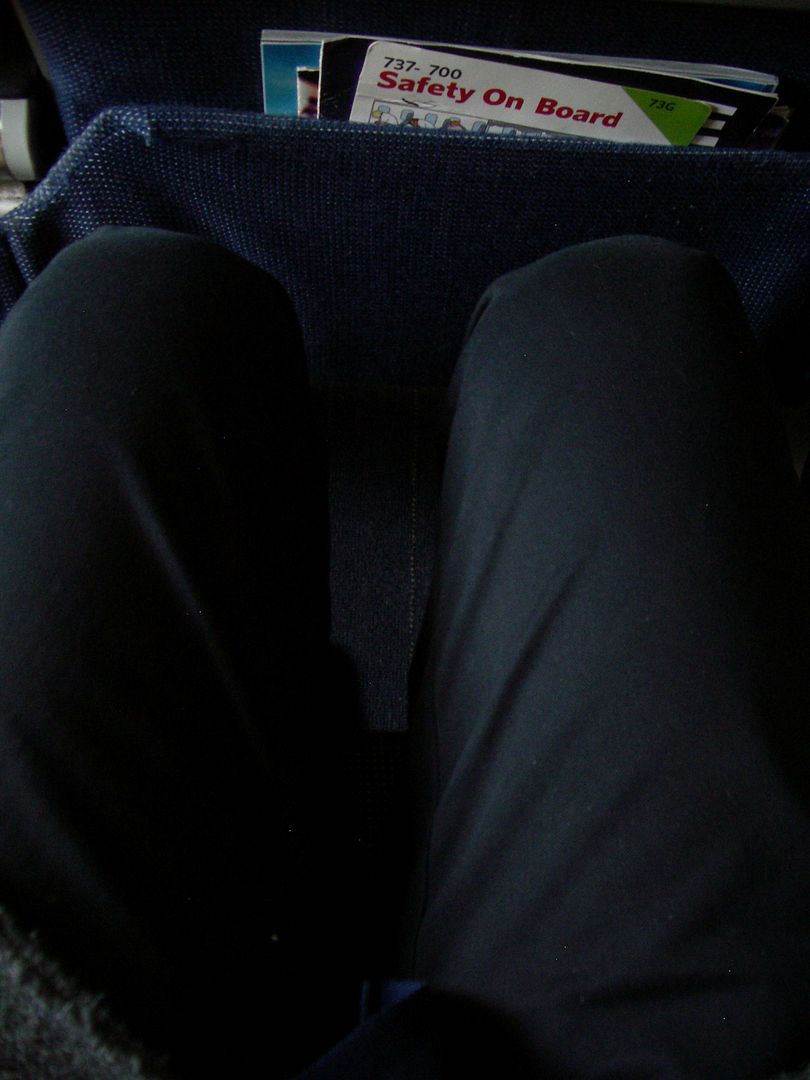 And for example the safety card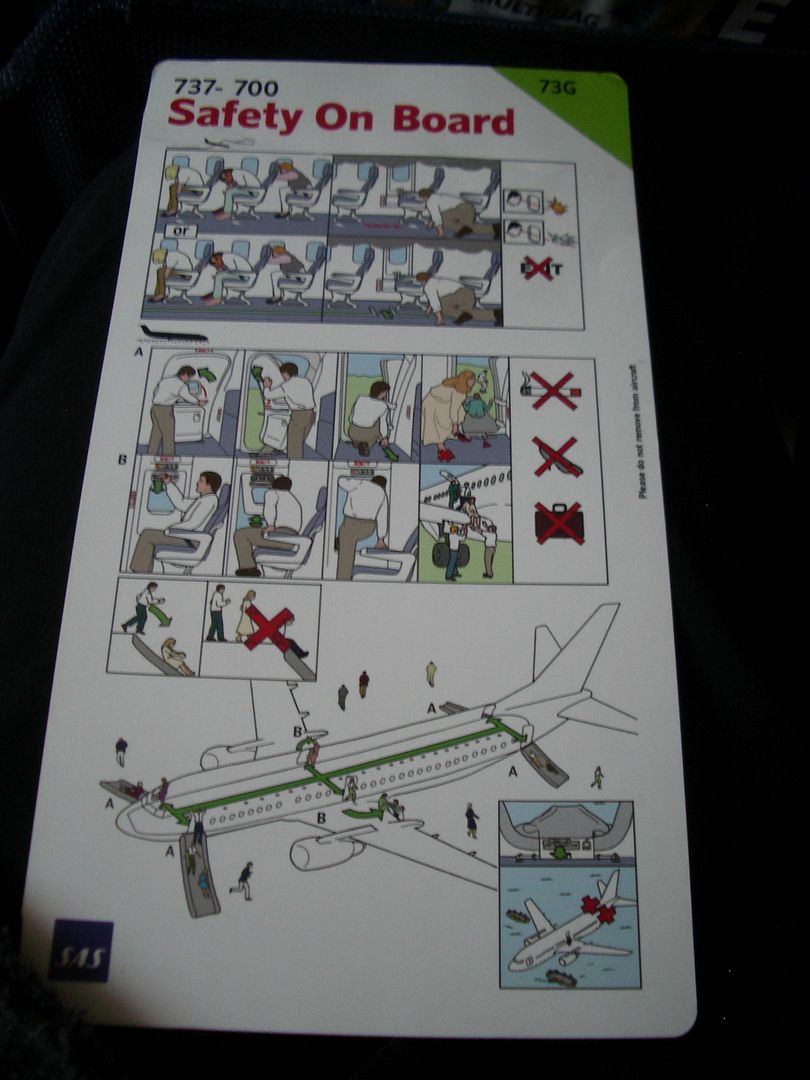 Or also the snackbox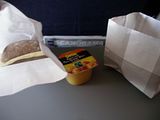 Low level cruising in direction Tromso


Yeah, it feels like really low level cruising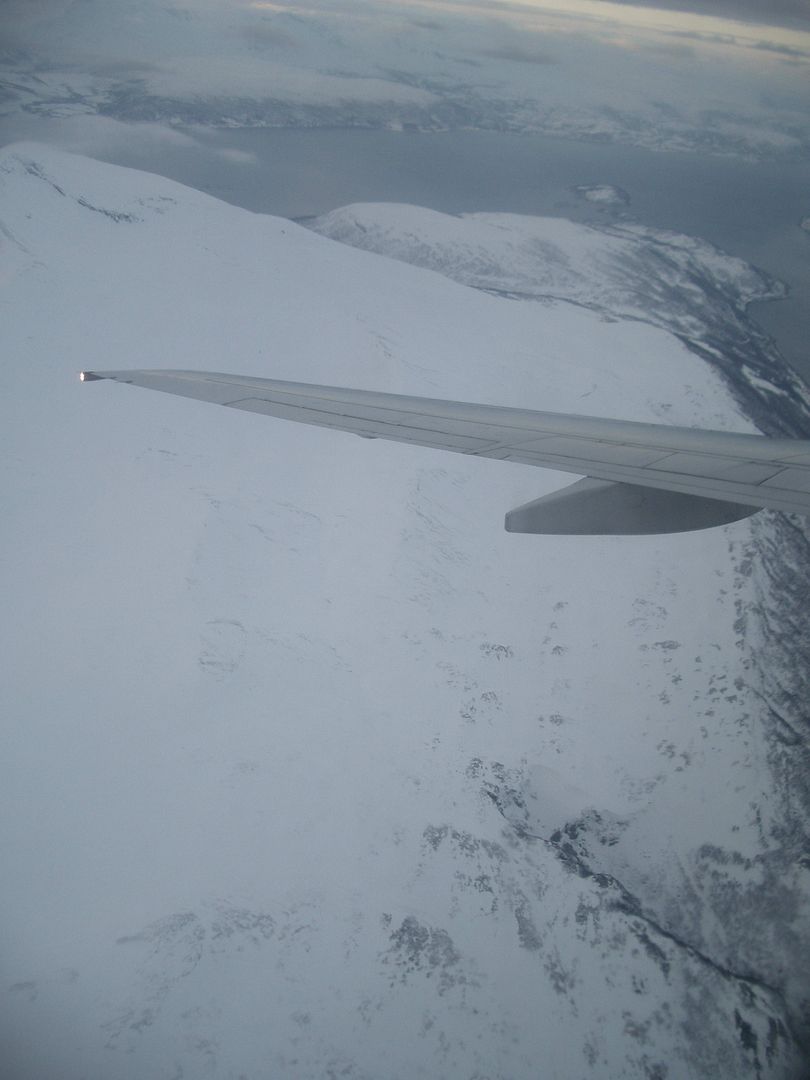 Yes, I like flying this way


And the sun in between the clouds, lovely


Down the fjord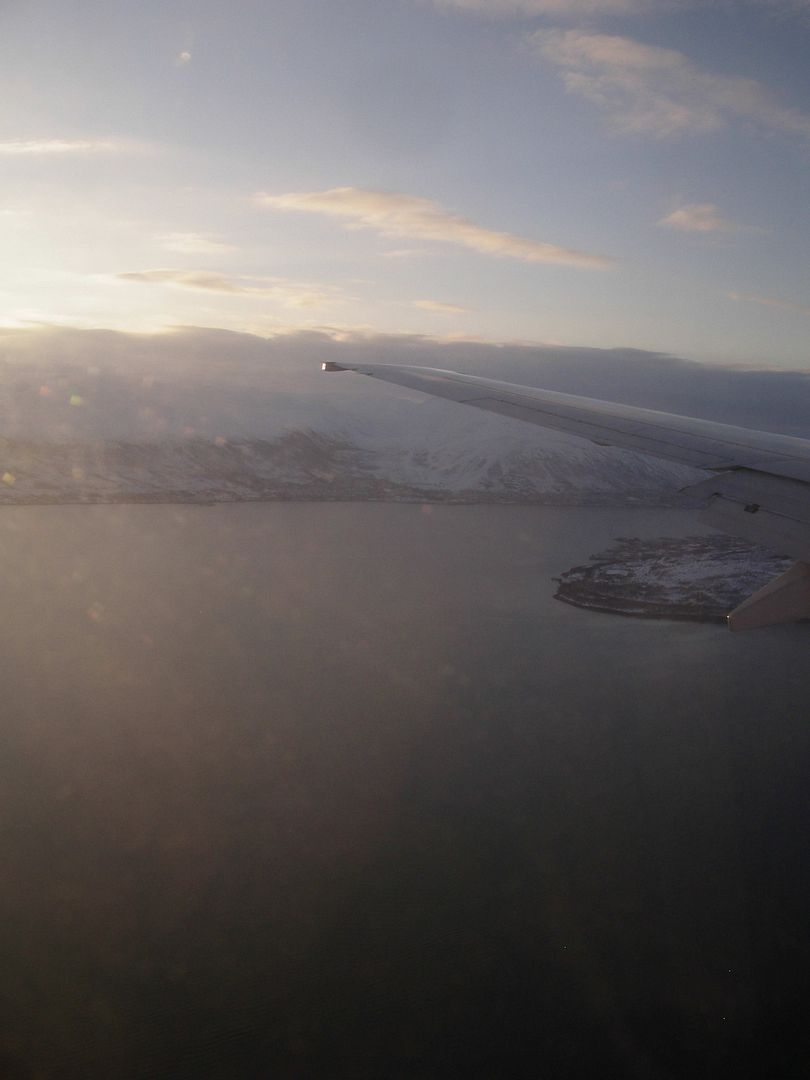 Just some mountain peaks around close to Tromso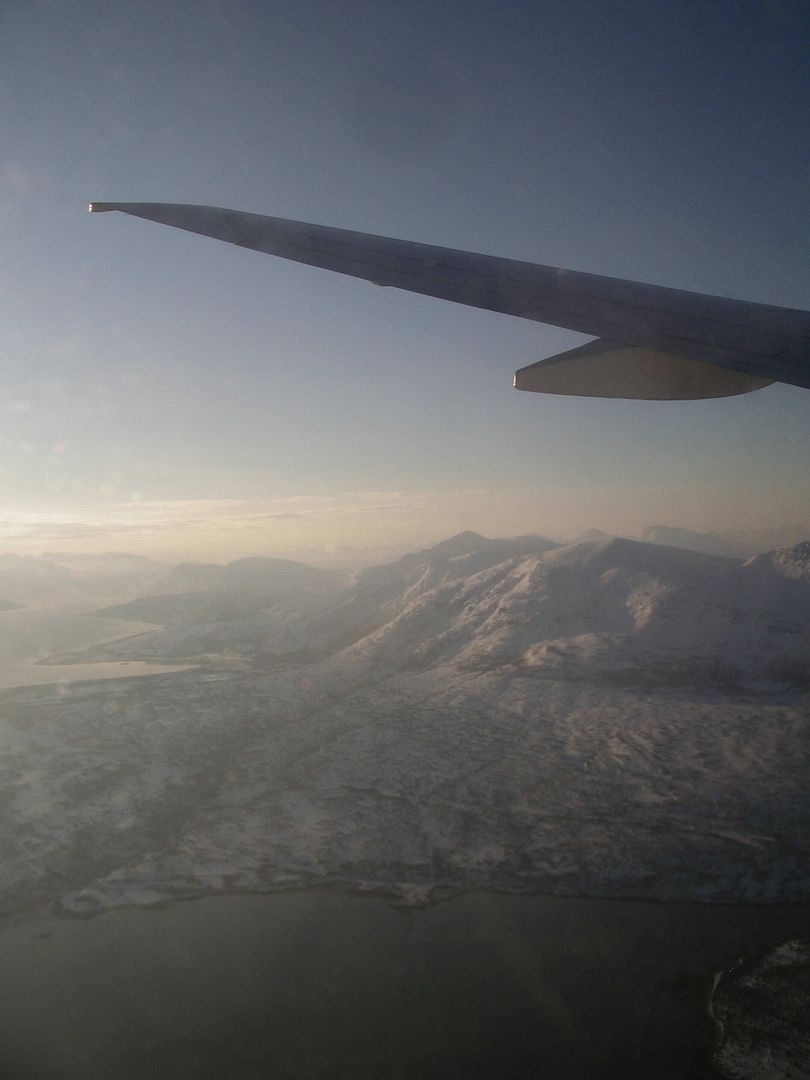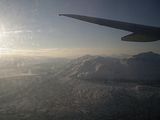 Ah, yes, call it a scenic approach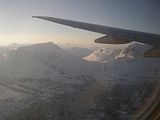 Close to the mountains


Down the valley


And above the snowy peaks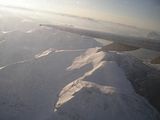 Looks like good with the sun above, isn´t it?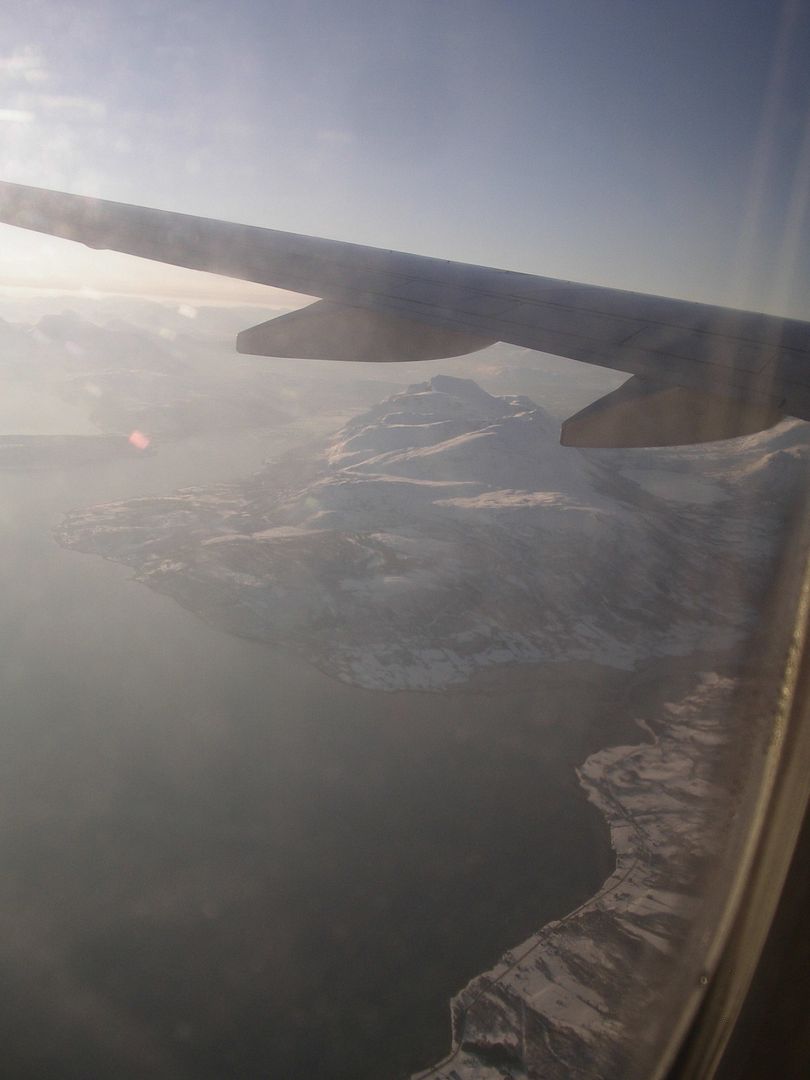 Touchdown at "Tromsø lufthavn Langnes" just a couple of minutes later at the 2447 meters "One-Nine".
7.55 am it is, what means also 15 minutes ahead to schedule at -2 degrees and a partly cloudy sky.

Tromso it is, but just for a swift change of planes, or not?.
Take care.
The Tripreporter