God dag, a good day, dear readers,
snow in Oslo?. Sure?:
Thanx to once again:
http://www.gcmap.com/
Sunday, 02.03.2014
OSL (Oslo lufthavn)
TOS (Tromsø lufthavn, Langnes)
The vid:
http://www.youtube.com/watch?v=VOX8-sGgrko
Service DY 384 operated by Norwegian Air Shuttle
Scheduled: 17.45 // 19.40
Just some visited airports are here:
Visited Airports II
auf einer größeren Karte anzeigen
And some more, maybe?:
Visited airports
auf einer größeren Karte anzeigen
The checked airlines:
AIRLINES CHECKED
auf einer größeren Karte anzeigen
And the recorded plane types:
PLANE TYPES RECORDED
auf einer größeren Karte anzeigen
The visited countries:
VISITED COUNTRIES
auf einer größeren Karte anzeigen
The Tripreporter 2013 data:
TRIPREPORTER 2013
auf einer größeren Karte anzeigen
And also 2014:
TRIPREPORTER 2014
auf einer größeren Karte anzeigen
And well, trust me, 2015 is here!:
Well, more winter maybe in Tromso?
Maybe, but at first more winter in Oslo!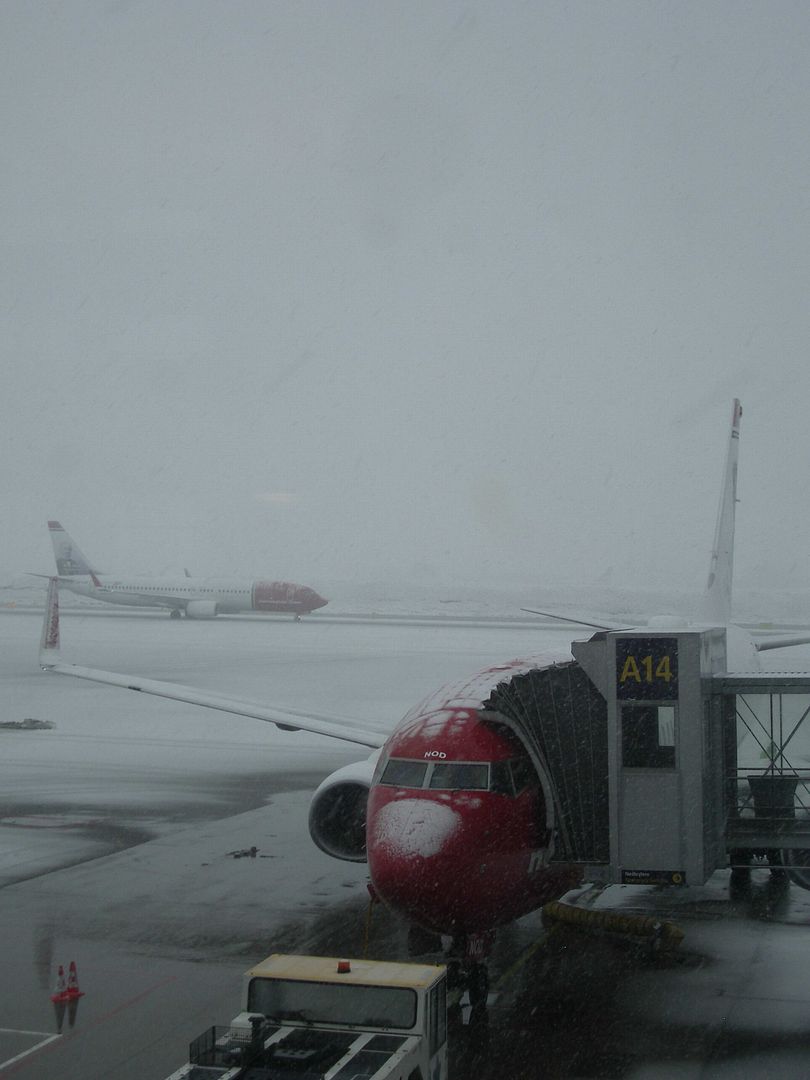 Ahem, much more winter than ever expected here in Oslo
Where is the taxiway?
Feel free to find you´re way.
No lounge used here today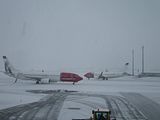 The classic for me, maybe?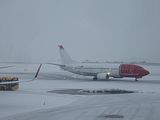 It´s a joke isn´t it?. I spend my time in Oslo out at the gate with no one else around to follow the movements. Walked back to the main terminal to see whats going on by the screen, only to notice that my gate is now exactly the one where I´ve been all the time before, 19E
Nothing to worry, snow is standard procedure here
Truly and finally parked!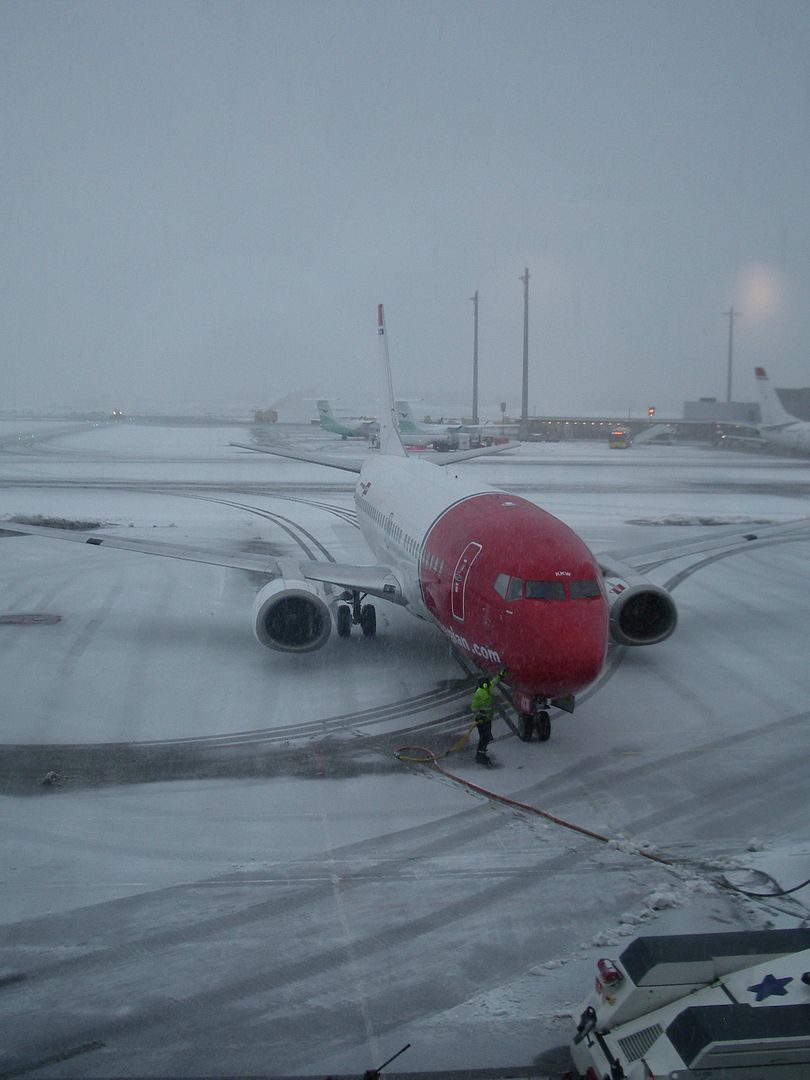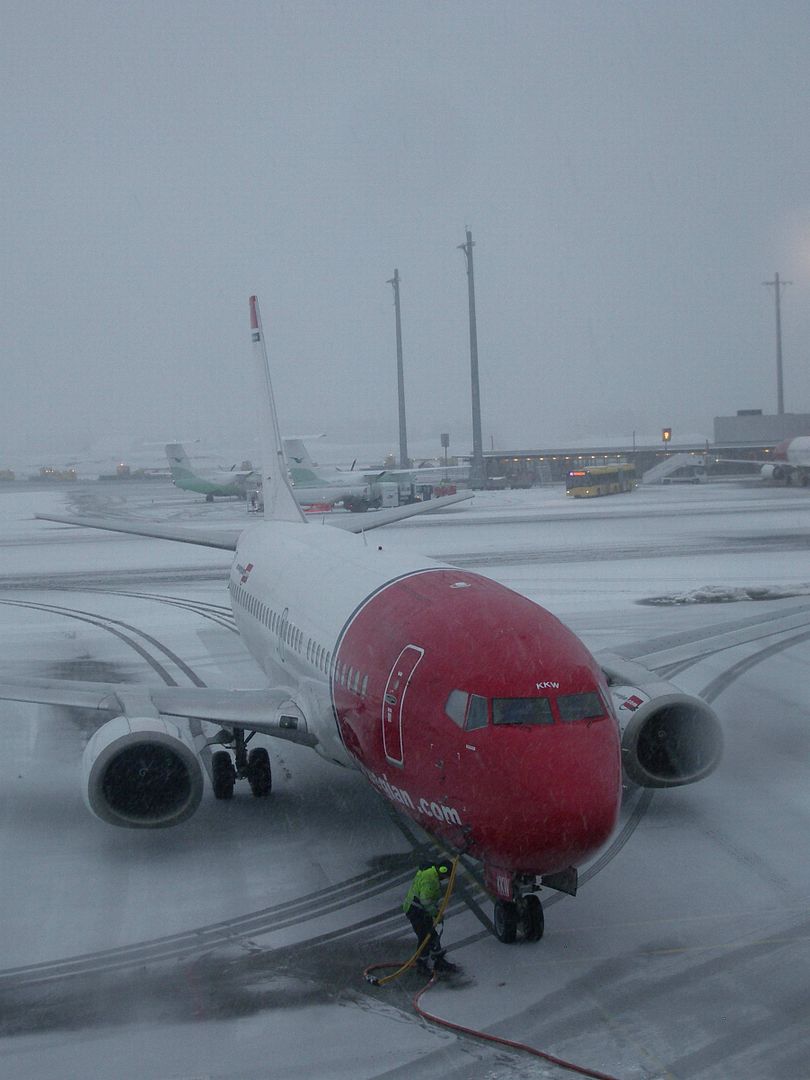 Ready for service
Norwegian means a red fuselage, at least usually!
The guys at work
This is LN-KKW, no individual name to notice, a 737-800 is on schedule,
not the classic 737-300 like it is.
Leg no. 57 on type, new to the log.
Call it an oldie, in the air since 07.12.1989 with Air Atlantis, TAP, Euro Atlantic Airways, BRA Transportes Aereos and finally Norwegian.
There are 9 planes on type still in the fleet and this is the oldest example.
Two stories are here:
http://avherald.com/h?article=42ec76ec&opt=0
http://avherald.com/h?article=4255b001&opt=0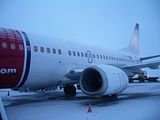 6.00 pm with a weather related 15 minutes delay we leave the "Oslo Lufthavn" from the 2950 meters "One-Nine-Left". Snow, 2 negative degrees and 1.45 hours to fly.
OLCI works well 24 hours prior to departure but there is no seat change possible without extra payment. The fare is 90.00 Euro´s, booked directly via the companies website.
And yes, this is a Norwegian themed cabin.
The load is very close to 100%.
24C for me, the second to last row. The window is taken and the middle seat is open.
A very special announcement is to hear. There is one pax to much aboard. Please check the BP and press the button if there is something wrong
Dark blue grey leather seats and low legroom with the classic retro buttons
Cabin crew is one middle aged nice male and two women, one middle aged, long brown hair, nice
and one younger, large slim black ponytail, nice.
Service is BOB.
Riding through the night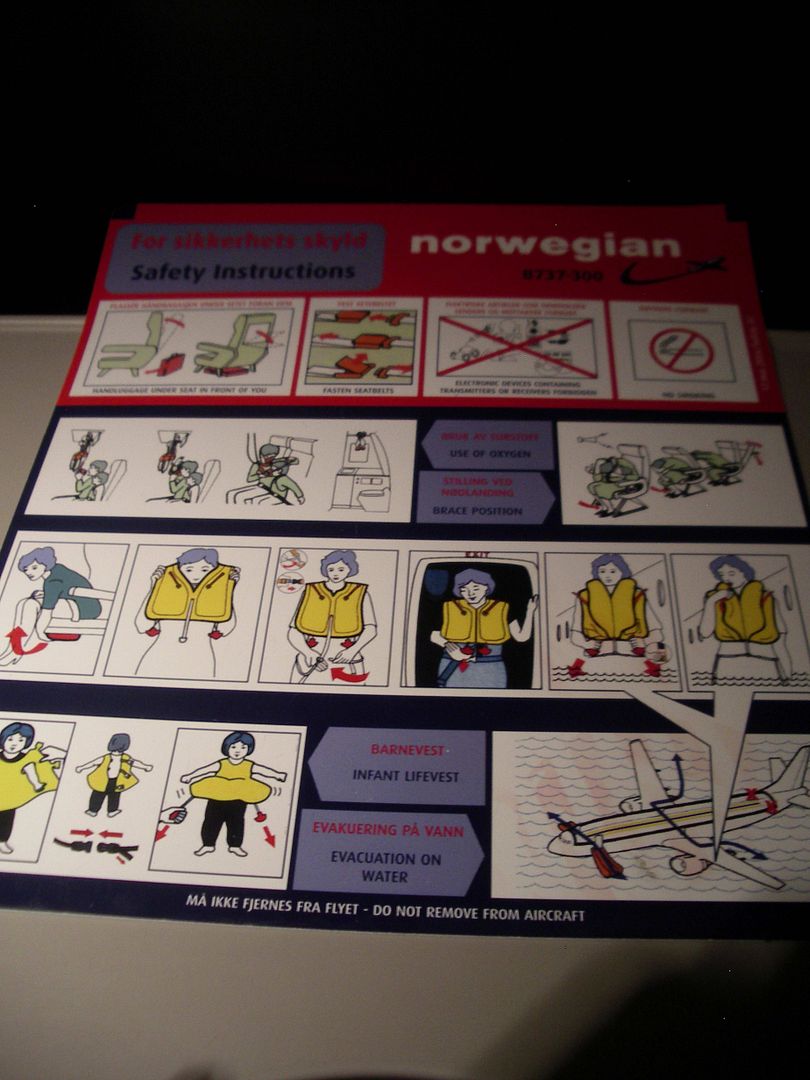 Till Tromso.
Cockpit crew is from Norway with the "Kaptein" to hear and a nice, detailed welcome during boarding. The pax divergence sorted and an delay apologize. He is once again to hear short prior to approach.
No route or flightlevel info
Touchdown at "Tromsø lufthavn, Langnes" and the 2447 meters runway "Zero-One". 2 negative degrees at 08.00 pm, 20 minutes late. Always these under-the-wing shots, you know!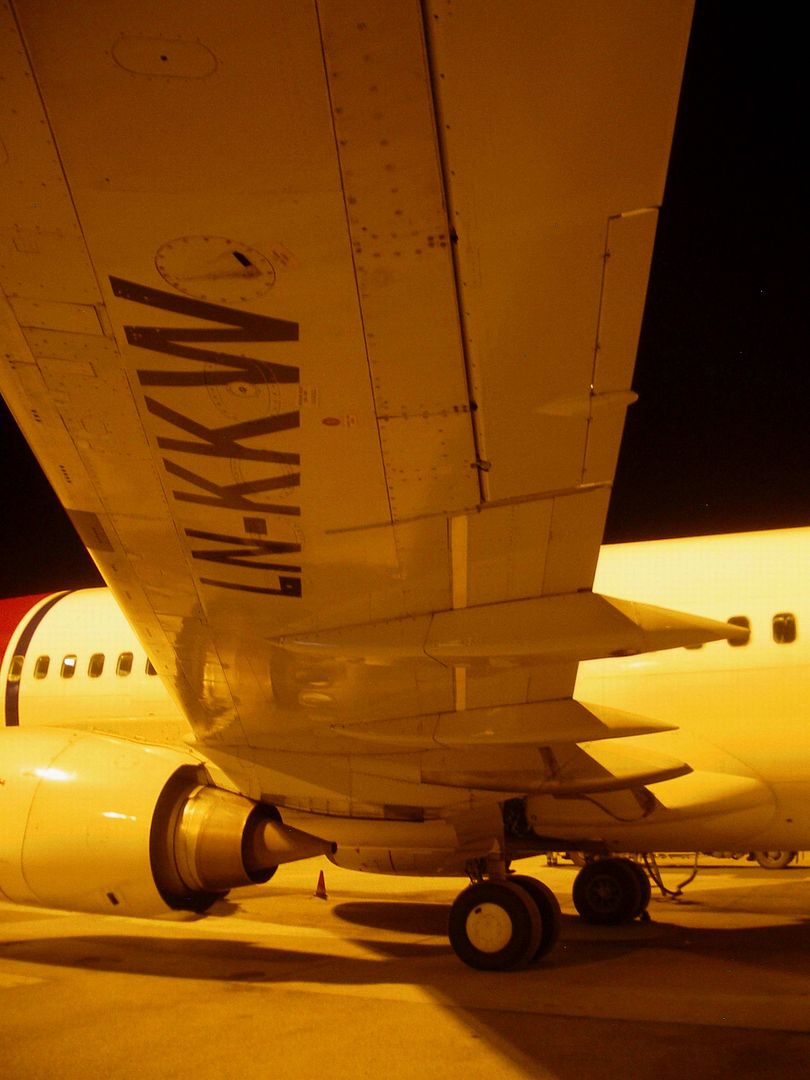 No snow here on the apron, but fresh, ahem cold it is surrounded by a gusty blowing wind
This way, please!
Bye now to Norwegian.
Flybussen moves me through the nightly streets and tunnels for the city center.
Where I should have to walk a couple of meters for my accomodation, the Smarthotel Tromso
This is at least for Norwegian standards not that expensive, but it is also an masterpiece from these "you do not get lost here" properties
Sure, I like these nightly city views much more southern side with a warm wind. But hey, I should go now also when it´s cold, really cold
Looks like nice, isn´t it?
And especially with these monument up the hill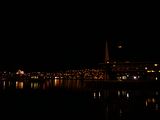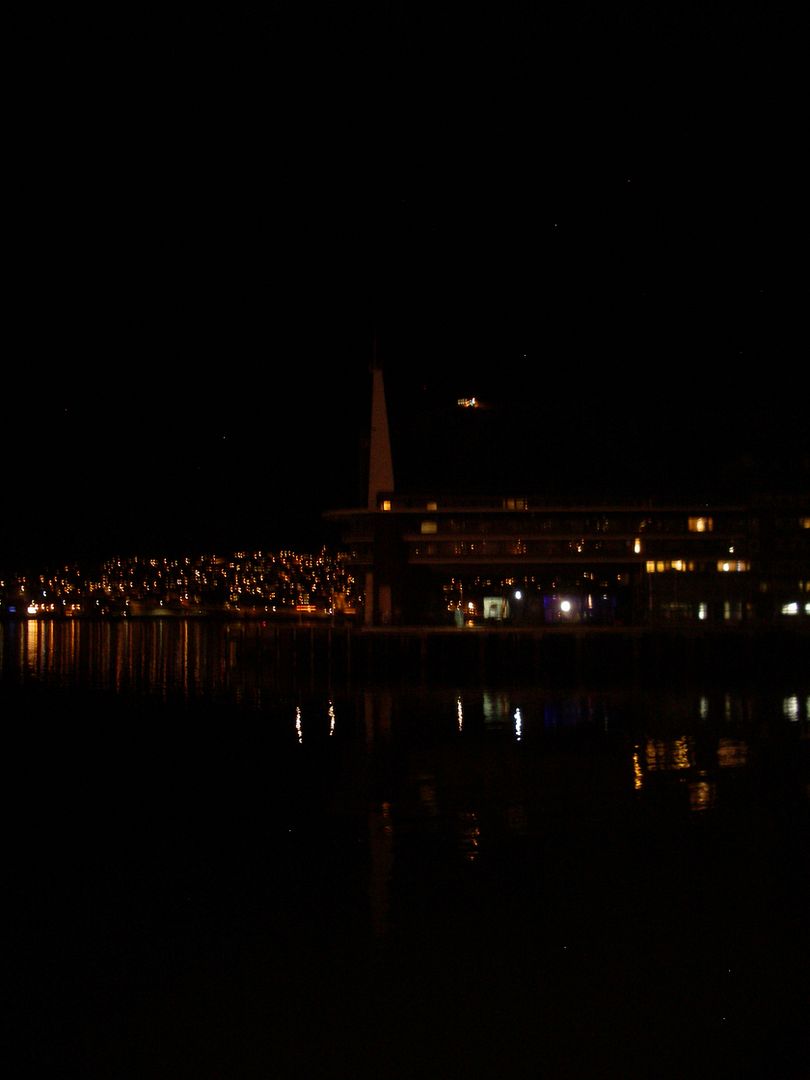 Ok, ok, I like it this way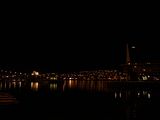 Party time here tonight?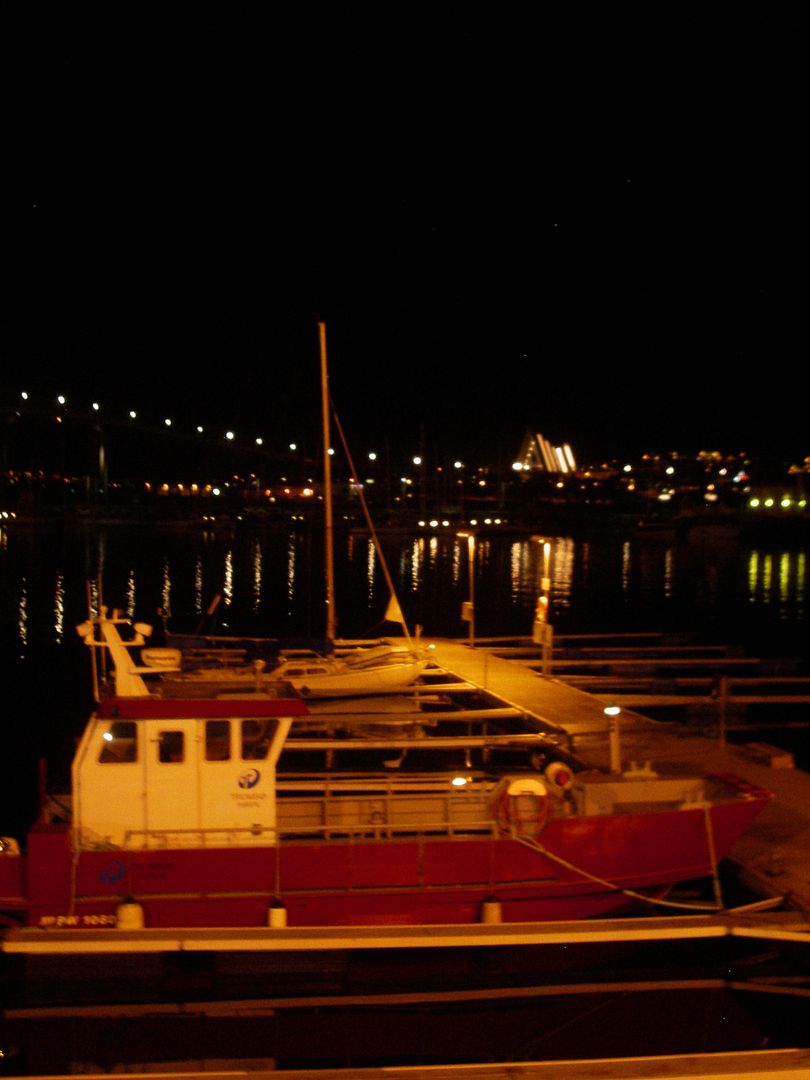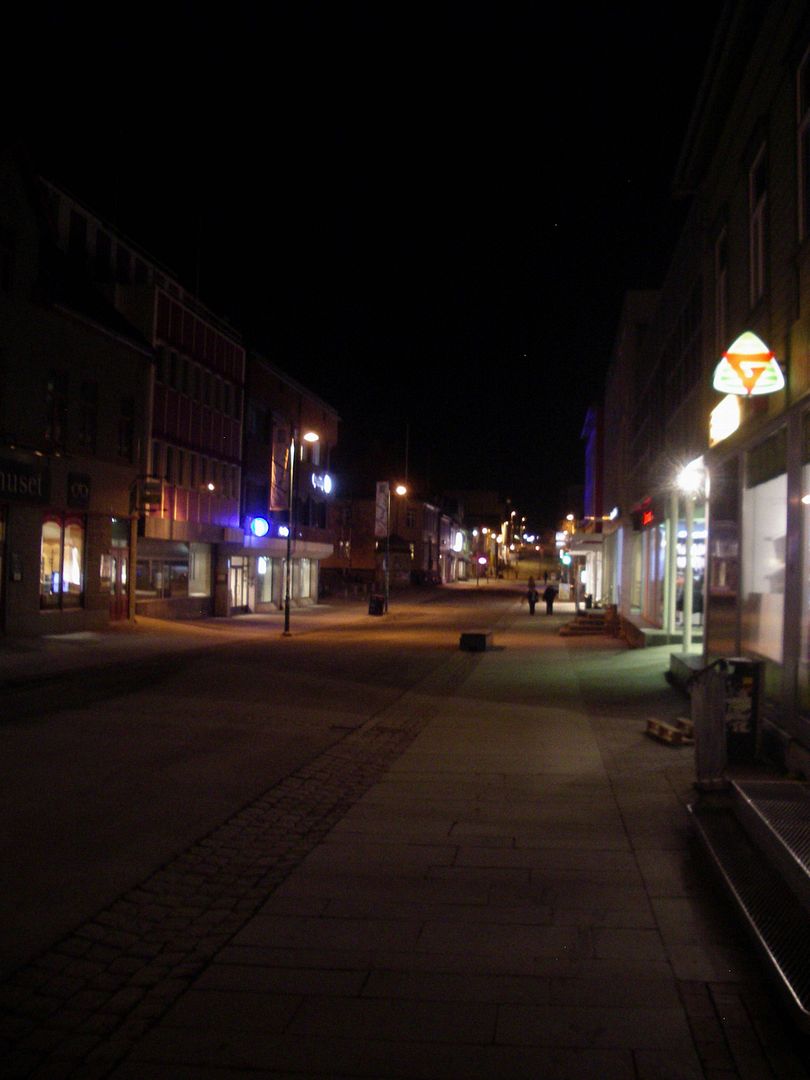 The modern style Bibliotek not far from the hotel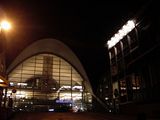 Ice sculptures, no, it´s not cold here, certainly not!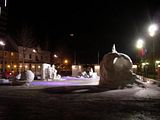 The church and a hopefully well heated hotel
Ok, time to take a nap right now, one of these short examples!.
Here are the conclusions:
1.)Cimber Air STR-CPH: The calm service to start the trip.
2.)SAS CPH-OSL: Short and quiet up for Norway.
3.)Norwegian OSL-TOS: A sleepy
evening Norwegian style.
How far up the north should I go?:
Are the flights ok, also during this time of the year?:
Is there maybe also some sun to see above snow covered mountains?: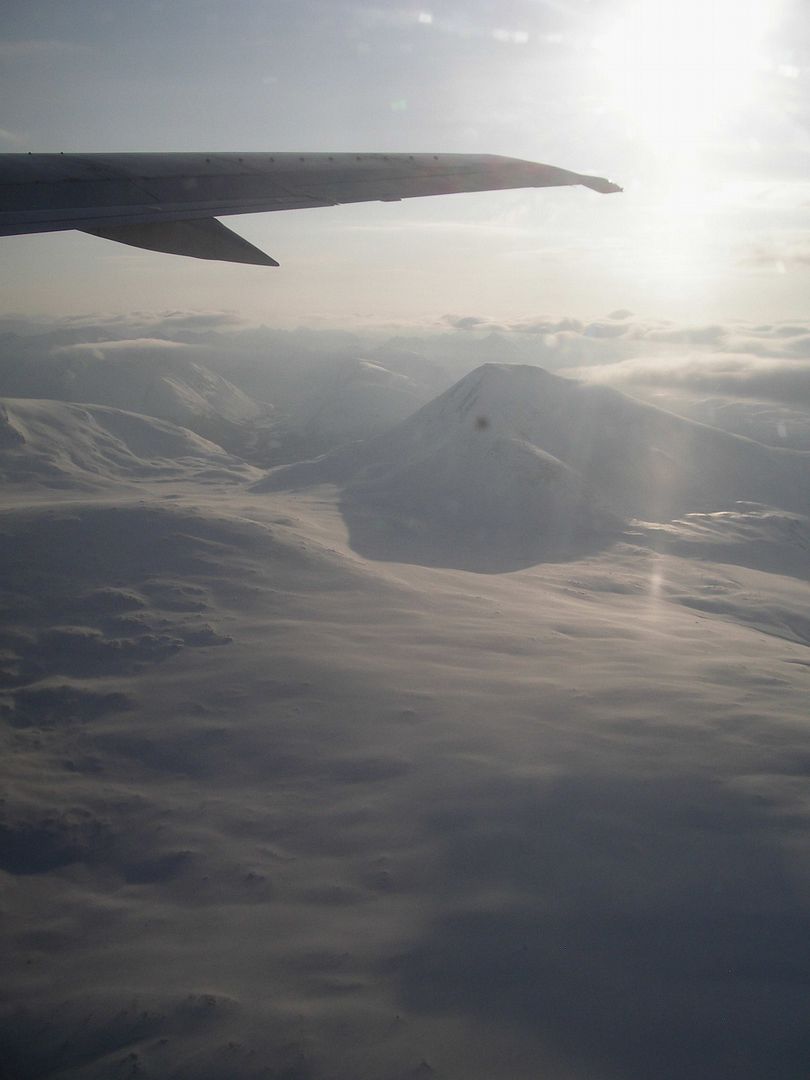 And most important, great thanx to Trond, the right place at the right time, there is really a light to see.
And believe me it is not cold, no way, when you spend you´re evening at more than 20 negative degrees on a mountain top, thanx to Trond again, with a Sami tent to warm up from time to time: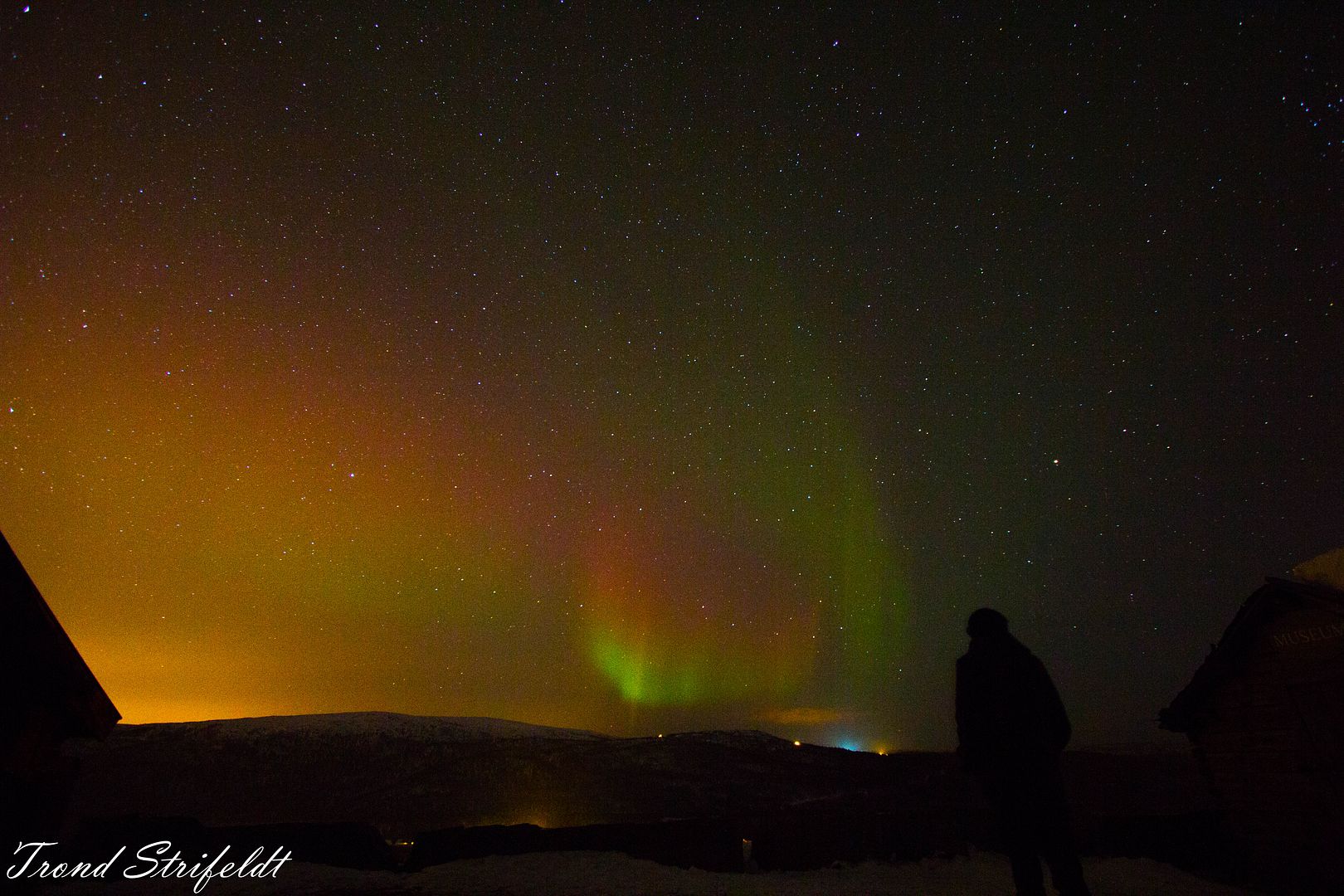 Bye for na, take care.
The Tripreporter