Bonjour, dear readers,
there is nothing to talk about these final last legs, isn´t it?:
Thanx to, once again:
http://www.gcmap.com/
Friday, 21.02.2014
ZRH (Flughafen Zürich)
STR (Flughafen Stuttgart)
The video:
http://www.youtube.com/watch?v=90qa51K2XVU
Service Swiss LX 1174 operated by Swiss European Airlines
Scheduled: 17.25 // 18.10
Here we see all the visited airports:
Visited Airports II
auf einer größeren Karte anzeigen
And the previous examples:
Visited airports
auf einer größeren Karte anzeigen
The checked airlines, too:
AIRLINES CHECKED
auf einer größeren Karte anzeigen
And the recorded plane types:
PLANE TYPES RECORDED
auf einer größeren Karte anzeigen
And here are the visited countries:
VISITED COUNTRIES
auf einer größeren Karte anzeigen
This is the Tripreporter 2013 final data:
TRIPREPORTER 2013
auf einer größeren Karte anzeigen
With 2014 to check here:
TRIPREPORTER 2014
auf einer größeren Karte anzeigen
So, this looks like ok here and also a view for the LX lounge sounds possible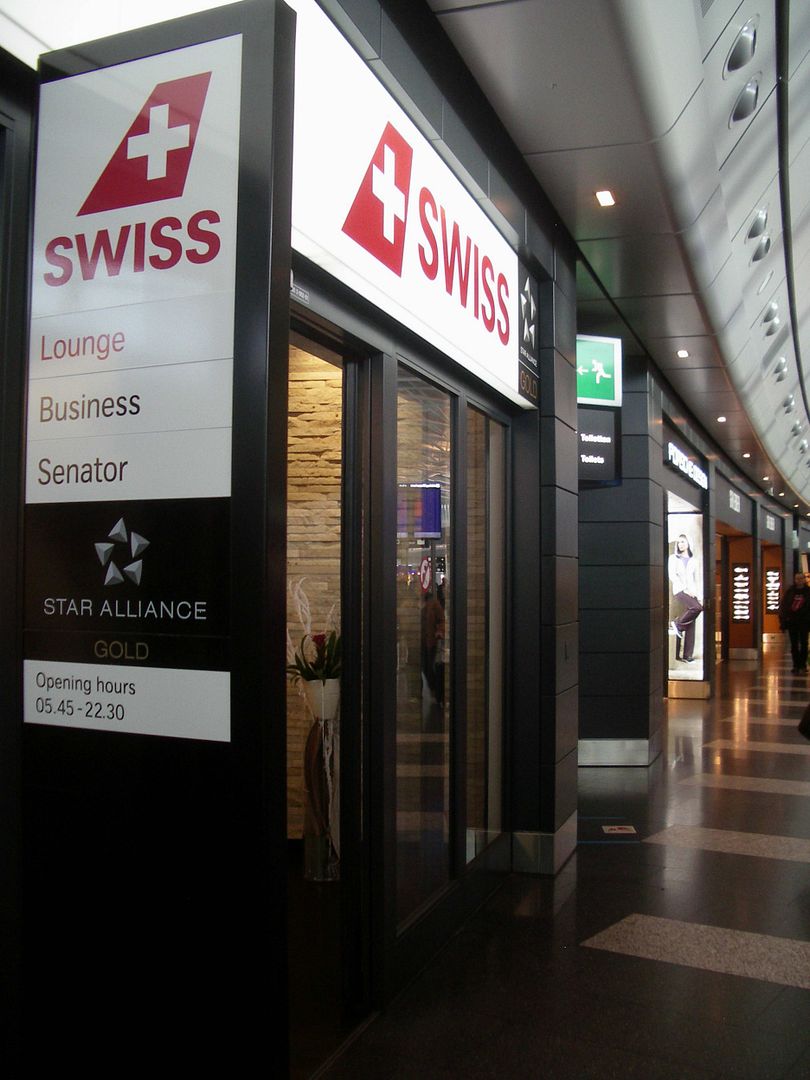 Gate 58 it is.
No rain, good so far with apron boarding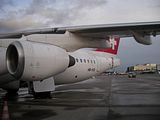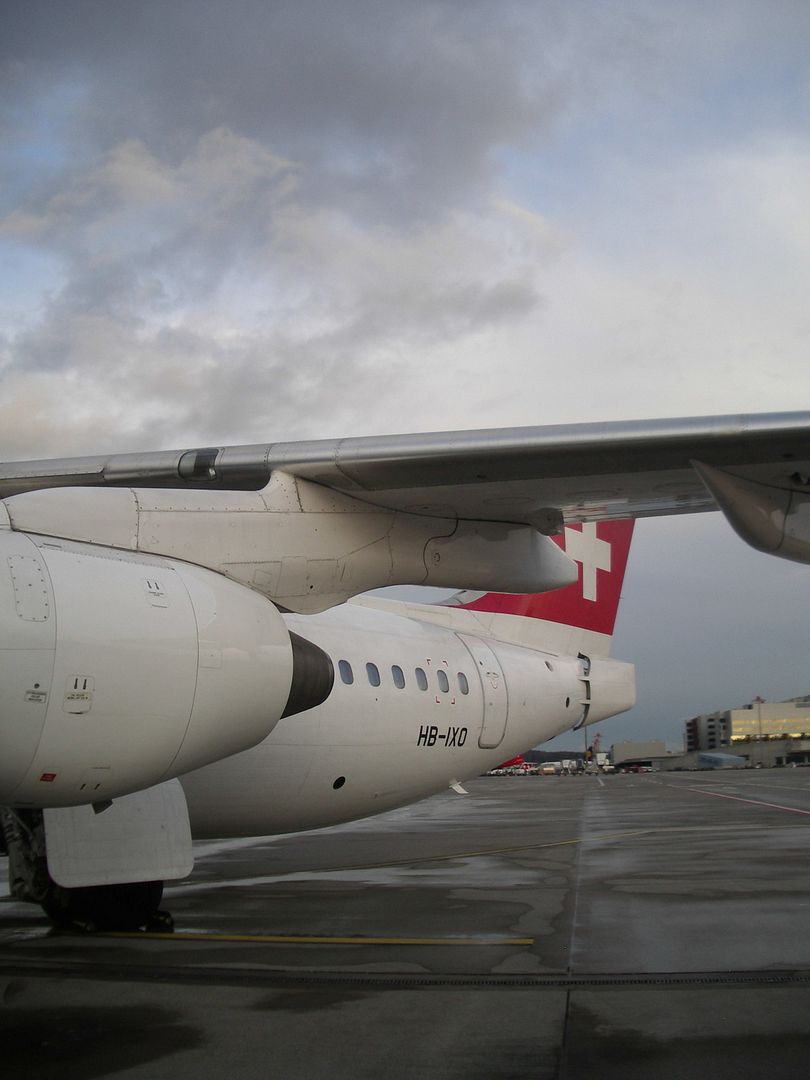 This is HB-IXO, called "Ottoberg", the Avro RJ100 like on schedule.
New to the log it is and leg no. 17 on type.
In the air and around with Crossair, Swiss and Swiss European since 27.05.1996.
20 examples are in the actual fleet.
Here are two short stories:
http://avherald.com/h?article=4596d7aa&opt=0
http://avherald.com/h?article=462db72a&opt=0
5.55 pm what means 30 minutes late and also 30 minutes to go by "Euroswiss" from
the 2500 meters runway "Two-Eight".
6 degrees and rain here at the "Flughafen Zürich".
Service this way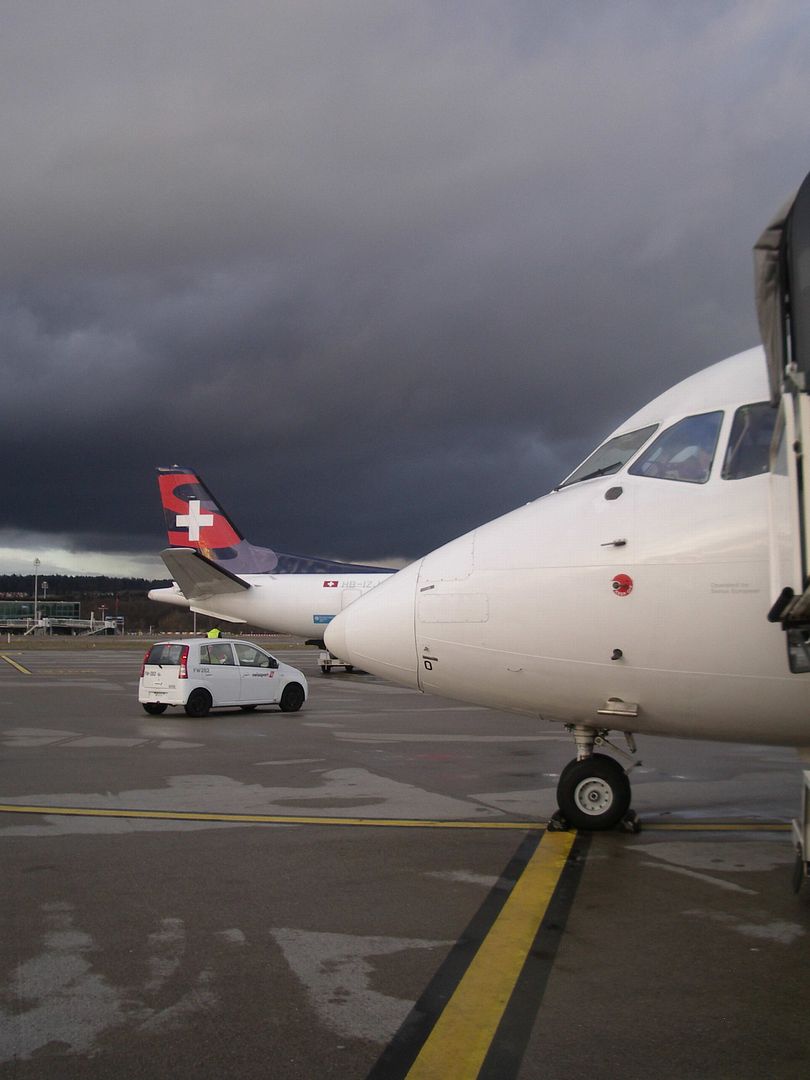 A nice welcome from the flightdeck earlier. The whole crew is introduced by name. There are 2 "Captain´s" and one FO, also the pilot flying, at the front office this time. We see also one missing pax with bag offloading action and therefore missed the departure slot.
Traffic restrictions are also in place.
No route or flightlevel info.
45.00 Euro´s changed from my credit card to the Swiss account to fly this way.
The cabin is fitted with dark grey leather seats, good legroom and it´s clean so far
Call it a healthy load with biz fully booked and just 2 open seats in eco according to nice talking with the also nice FA during boarding.
There are two male FA´s on this service, both elder and nice.
Well, 19A and two for me sounds good,
especially today.
Yes, the safety card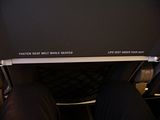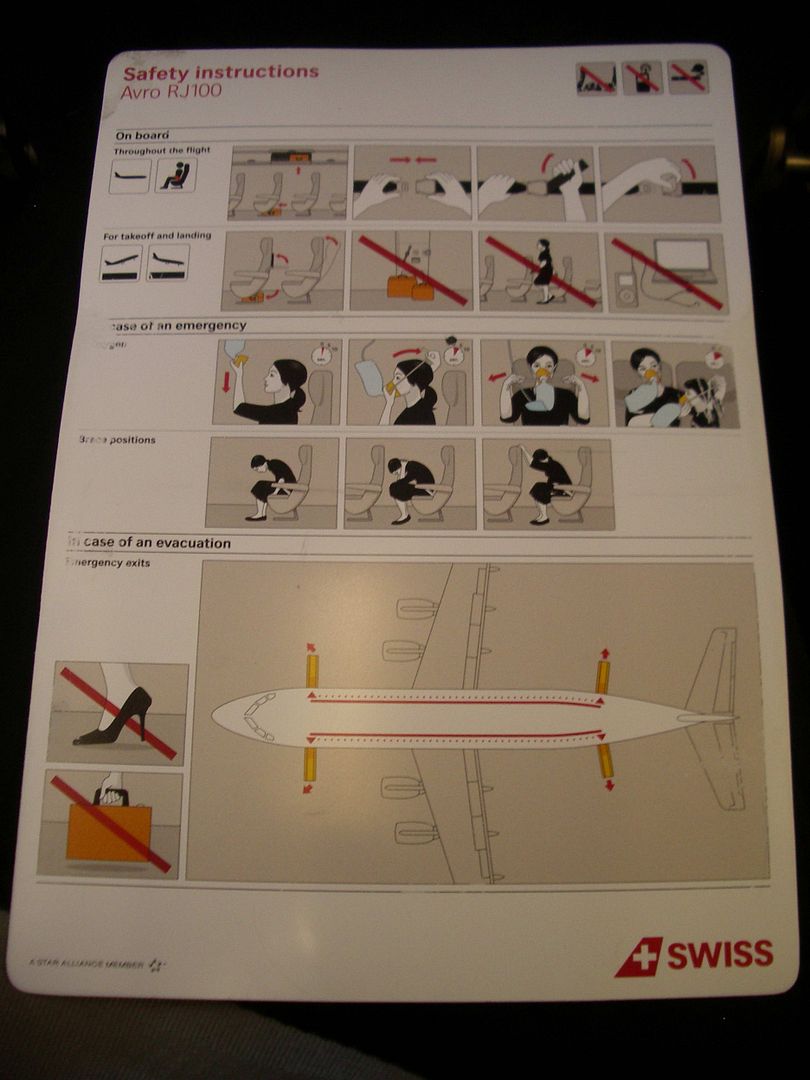 Trust me, well loaded it is
Where we are coming from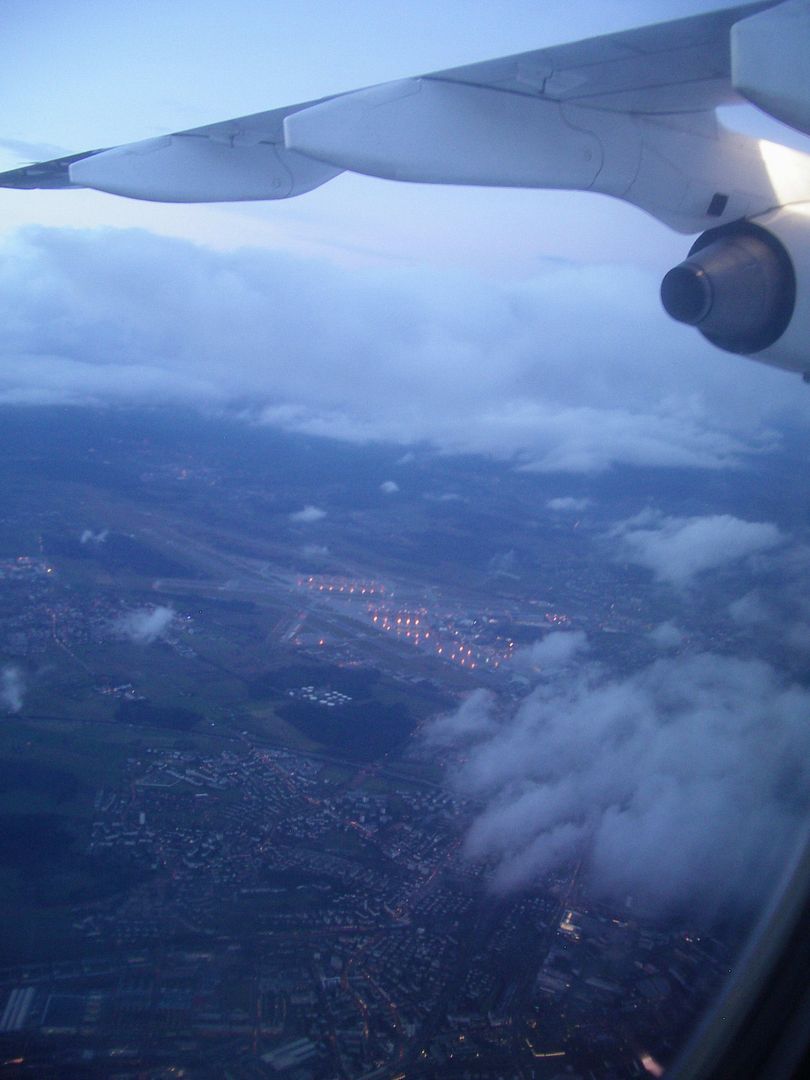 Till where we are going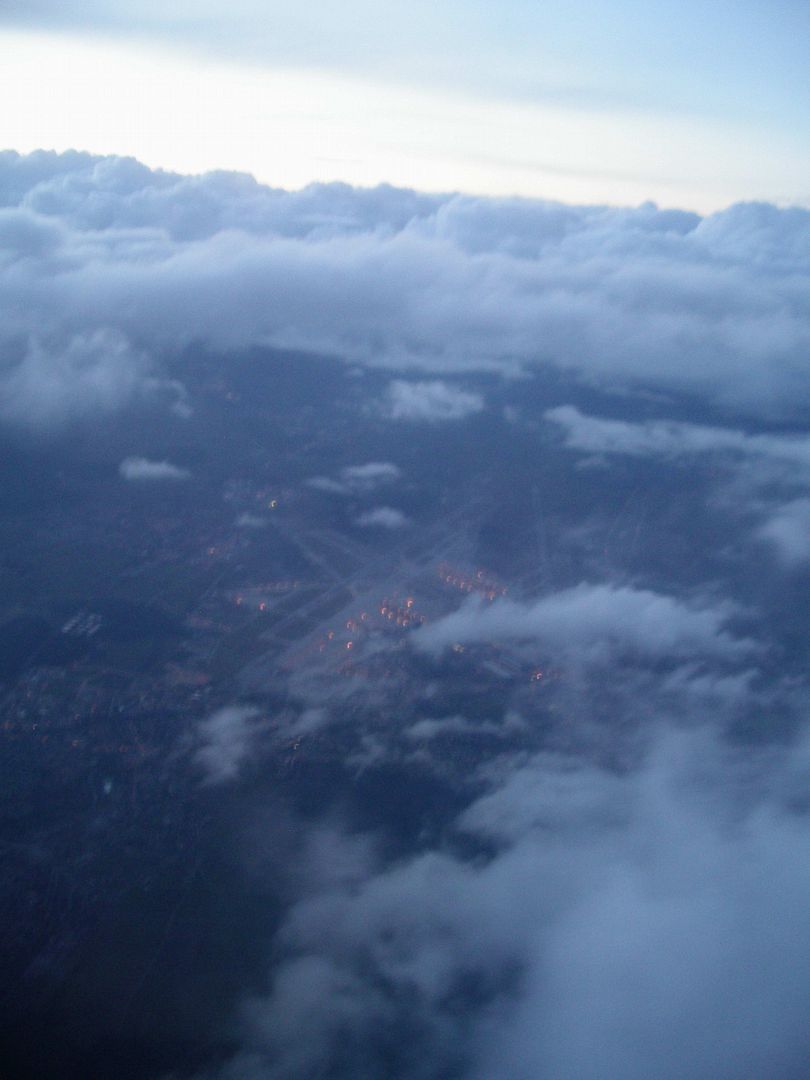 Touchdown at "Two-Five", welcome back to the "Flughafen Stuttgart" at 6.30 pm, 20 minutes late, 6 degrees and cloudy it is.
Well, the car is where it should be,
waiting for me.
Here are the conclusions:
1.)BA CityFlyer LCY-CMF: Welcome to a cozy flight, like the FA called it.
2.)Swiss GVA-ZRH: A bumpy ride above the alps.
3.)Swiss European ZRH-STR: Comfy for the homebase.
Always these questions. And now?.
What about fine greece dining?: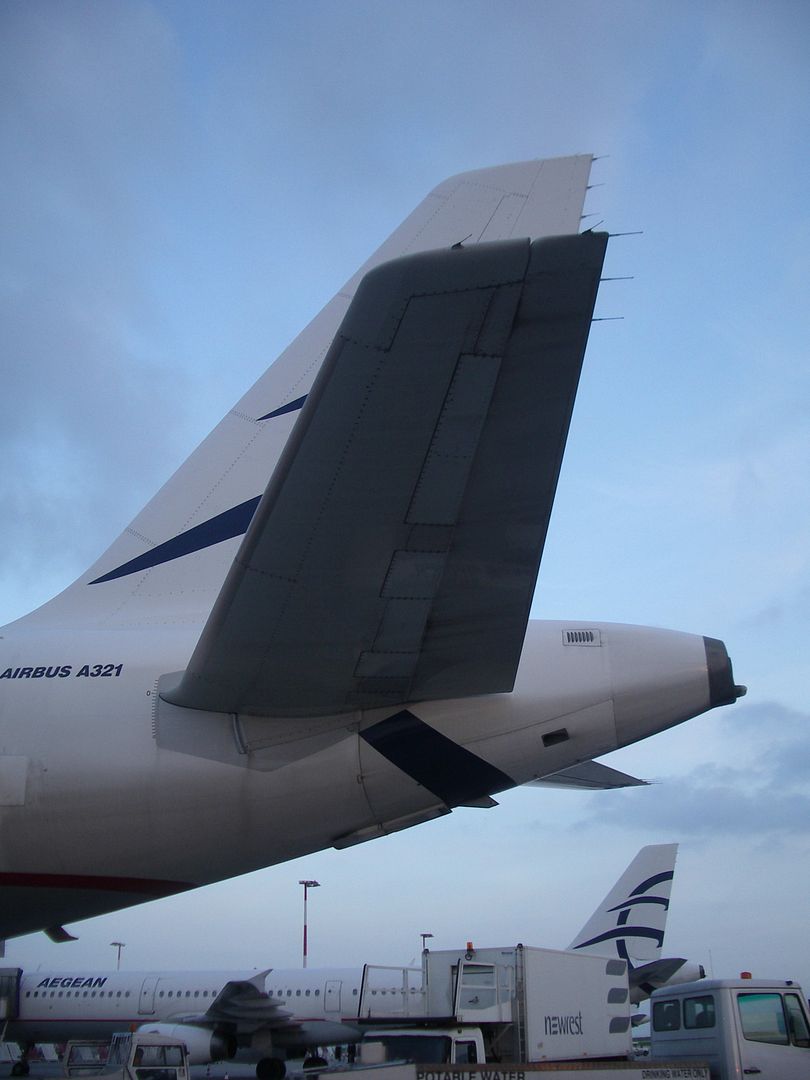 Au revoir, take care.
The Tripreporter