Bonjour, dear readers,
everything ok with the further flights?.
Well, we will see!:
Thanx to, once more:
http://www.gcmap.com/
Friday, 21.02.2014
GVA (Aéroport international de Genève)
ZRH (Flughafen Zürich)
The video:
http://www.youtube.com/watch?v=npMCWUI-Apo
Service LX 2811 operated by Swiss
Scheduled: 14.40 // 15.30
Here are just a couple of visited airports:
Visited Airports II
auf einer größeren Karte anzeigen
And some 200 places more:
Visited airports
auf einer größeren Karte anzeigen
The checked airlines:
AIRLINES CHECKED
auf einer größeren Karte anzeigen
And also the recorded plane types:
PLANE TYPES RECORDED
auf einer größeren Karte anzeigen
The very same with the visited countries:
VISITED COUNTRIES
auf einer größeren Karte anzeigen
And the Tripreporter 2013 final data:
TRIPREPORTER 2013
auf einer größeren Karte anzeigen
With 2014 to follow:
TRIPREPORTER 2014
auf einer größeren Karte anzeigen
A long line of waiting people at the LX ticket desk. What about to try my luck at the Star Gold Check-In counter?.
Sounds like a good idea and especially without luggage. The lady swiftly rebooked me for the earlier service, delayed, but that fit´s perfectly right now.
Security takes a little bit more time than usual, but it works in the end and you know this is Switzerland also with no other visible sign!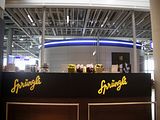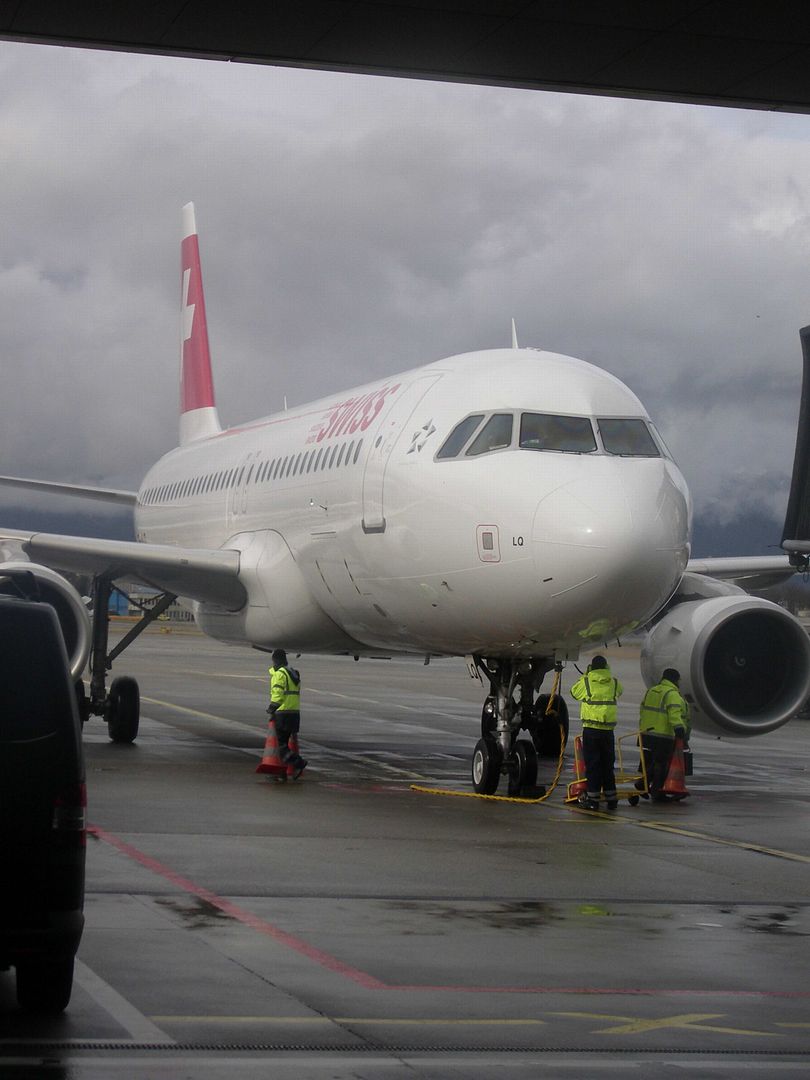 Gate A3 it is, no chance to visit the lounge here.
Call me "Bulach" HB-JLQ, an A320 it is and that´s also what the schedule later told me.
Leg no. 113 on type and new to the log.
With Swiss since 20.04.2011, 23 planes on type are in the fleet and there are no stories to show here
These clouds are definitely low here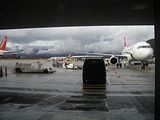 Dislike these tinted windows but I like the names this way
3.15 pm, 35 minutes late and also 35 minutes to go from the 3900 meters runway "Two-Three".
6 cloudy and wet degrees after the latest rain shower.
The ticket ix fixed with Swiss itself and the fare is 45.00 Euro´s.
The swiss "Pilot" with a nice welcome during boarding and an delay apologize. A couple of rebookings as the result and once again short inflight. Routing is via Berne at maximum 26000 feet
Cabin crew is all female, one senior, nice, one younger, brown hair, ok, one younger ok and one young woman, well what should I say?. Large, well built, short blonde hair, ever smiling, really nice.
Up for a sharp turn just above the airport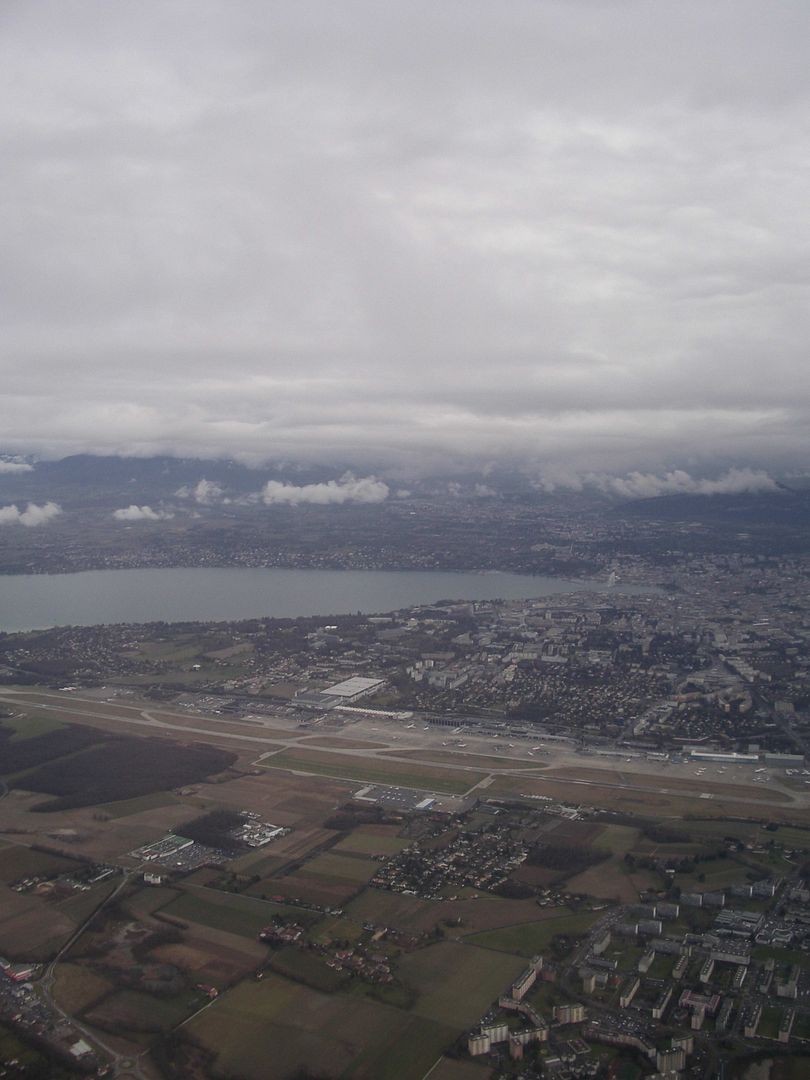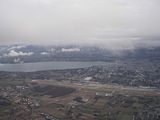 And some lakeside views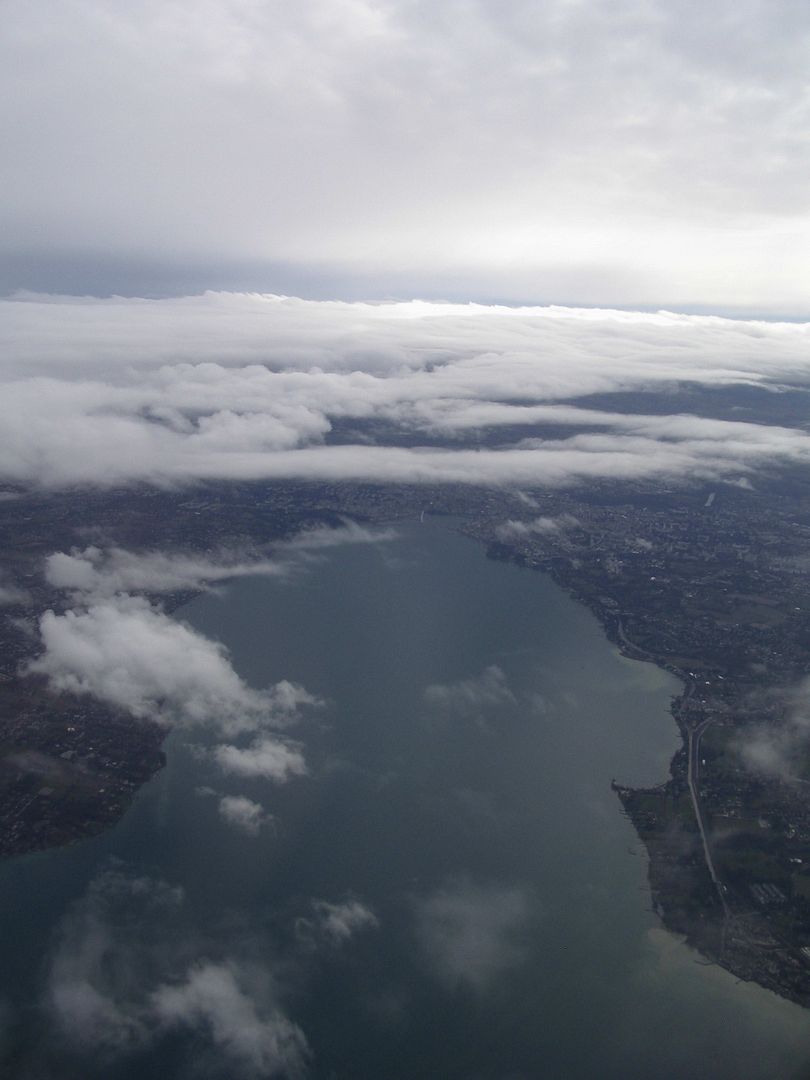 And also for the cabin with the dark grey leather seats, good legroom and perfectly clean it is. 36F for me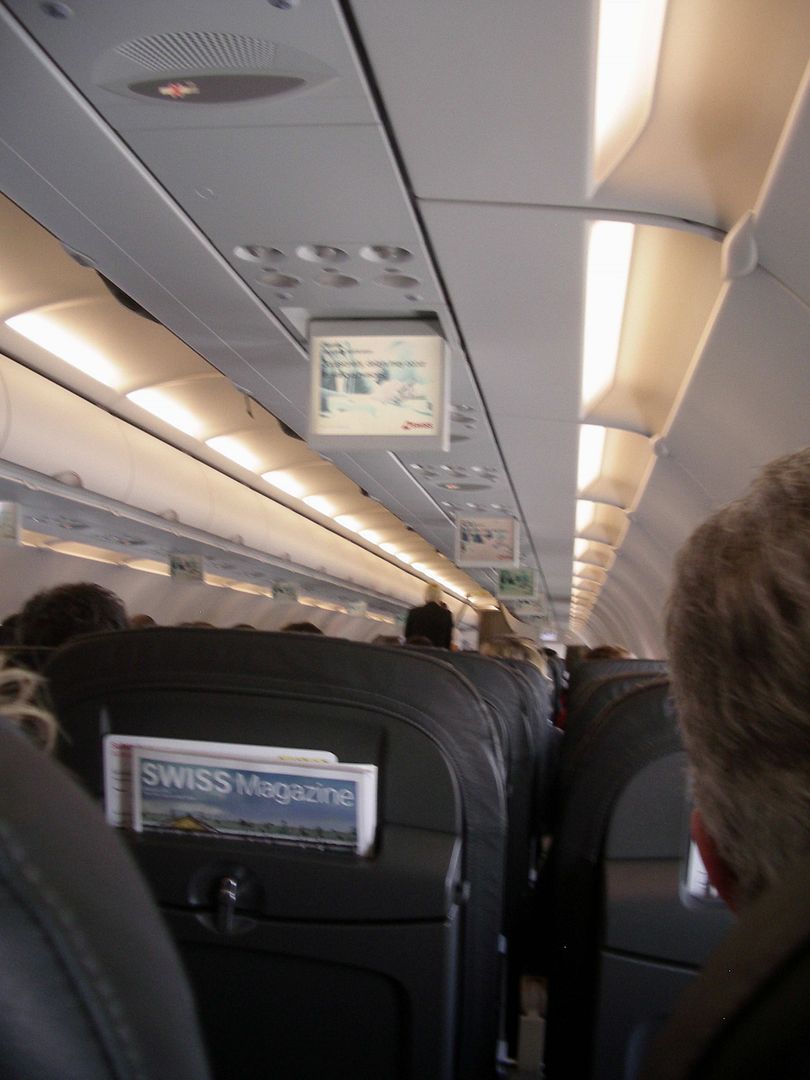 Legroom is ok here and for a view to the seats
Well, Saint Petersburg, why not?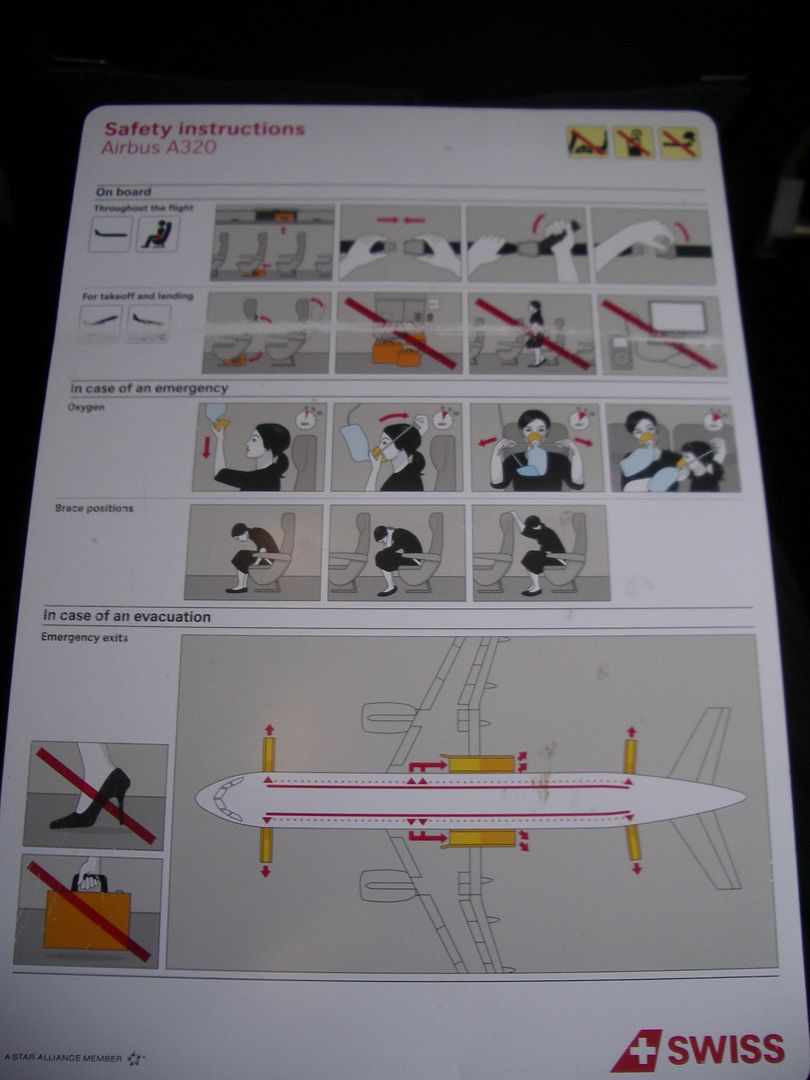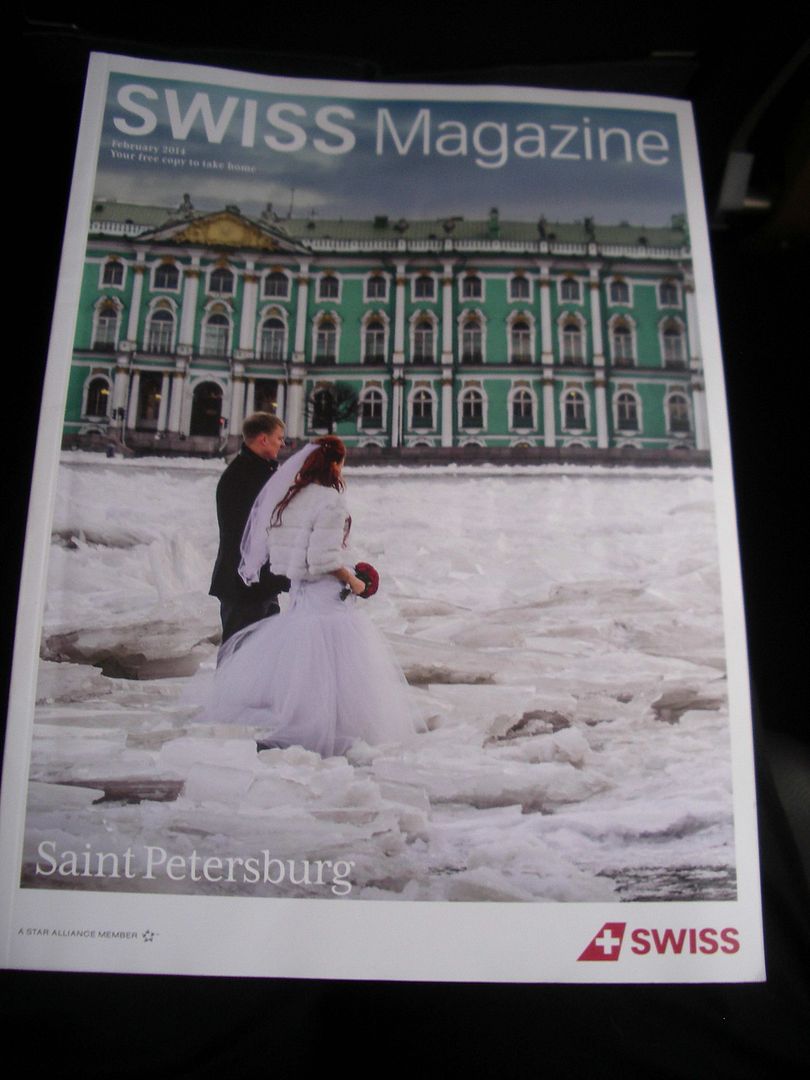 Just by surprise and also with this huge number of people at the counter. There are a good number of open seats here. It seems they are to slow to catch this service.
60% biz and others well mixed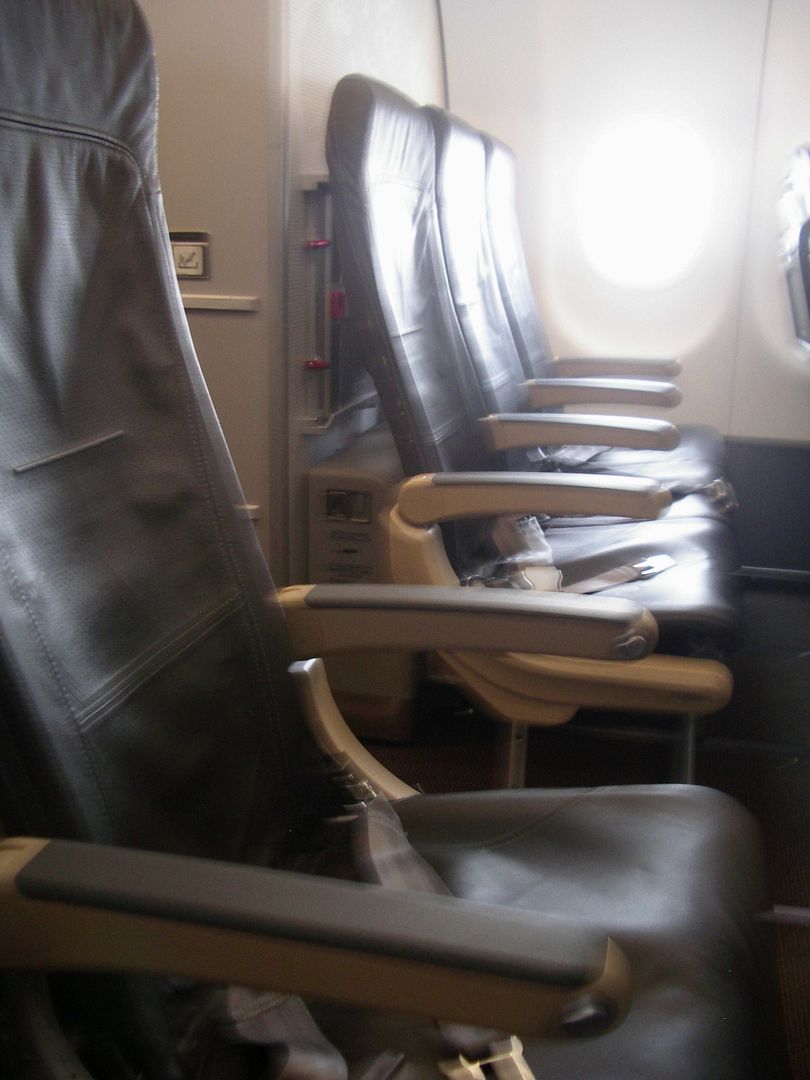 The "Flughafen Zürich" it is soon thereafter. Touchdown at the 3300 meters runway "One-Four" at 4.00 pm, 30 minutes late at 6 cloudy degrees
ZRH really reached and there is just the usual last leg to go!.
The Tripreporter