Hola, amigos,
for the final part of the story this way, please!:
Thanx to once again:
http://www.gcmap.com/
Saturday, 08. Mar. 2014
MAD (Aeropuerto Adolfo Suárez Madrid-Barajas)
FRA (Flughafen Frankfurt am Main)
The vid:
http://www.youtube.com/watch?v=bHFZRAyk9F4
Service LA 704 operated by LAN Airlines
Scheduled 15.15 - 18.00
The early 200 visited airports are here:
Visited airports
auf einer größeren Karte anzeigen
And just one or two, or maybe three, more!:
Visited Airports II
auf einer größeren Karte anzeigen
Here are the checked airlines:
AIRLINES CHECKED
auf einer größeren Karte anzeigen
And the recorded plane types:
PLANE TYPES RECORDED
auf einer größeren Karte anzeigen
The visited countries:
VISITED COUNTRIES
auf einer größeren Karte anzeigen
The Tripreporter 2013 data:
TRIPREPORTER 2013
auf einer größeren Karte anzeigen
And also 2014:
TRIPREPORTER 2014
auf einer größeren Karte anzeigen
And 2015:
There is no lounge used here.
The one with the two or the other one with the four engines?
Or the one at U70?.
Two or four, they are looking sharp left hand side!
Closer please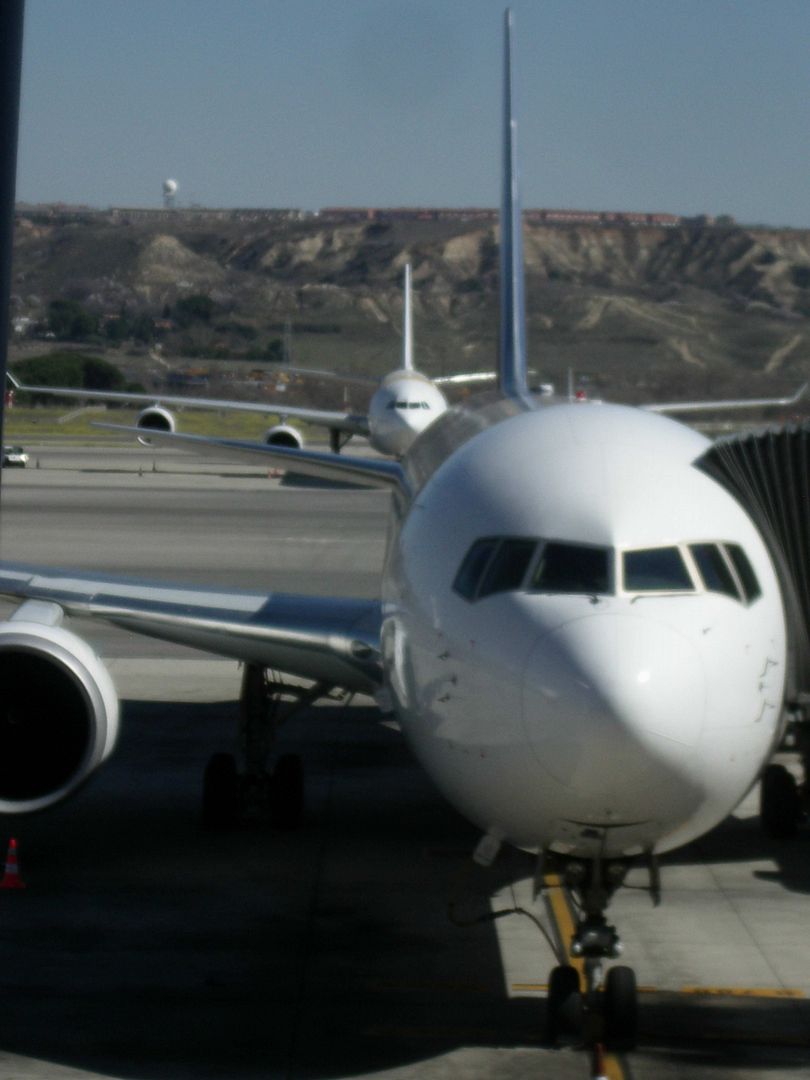 787, ok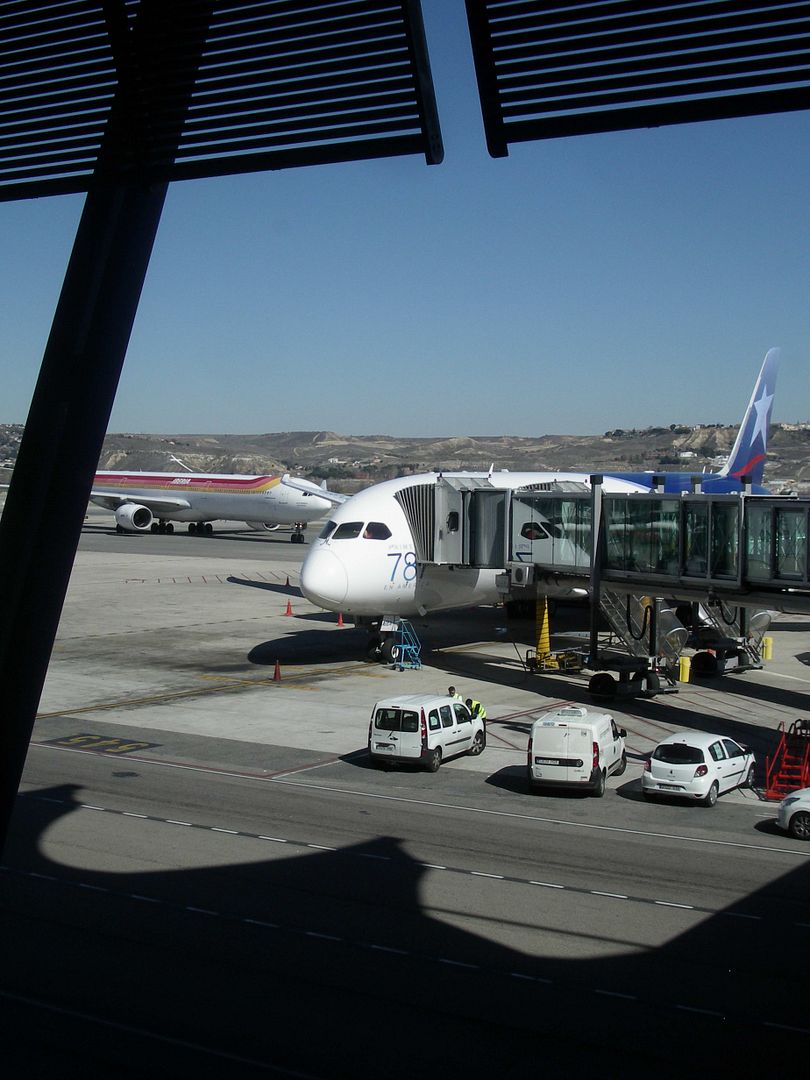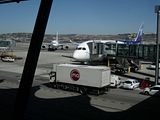 Call me "La Primera", simply the first
787-800 in America del Sud, CC-BBA.
New to the log it is and leg no. 4 on type for me.
By now there are 10 examples in the fleet and this one is in service since 31.08.2012.
Here are two stories:
http://avherald.com/h?article=4678db44&opt=0
http://avherald.com/h?article=4775a83d&opt=0
"La Primera", whatever it means, but anyway I don´t mind to fly the very first 787 here in any case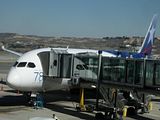 That´s the one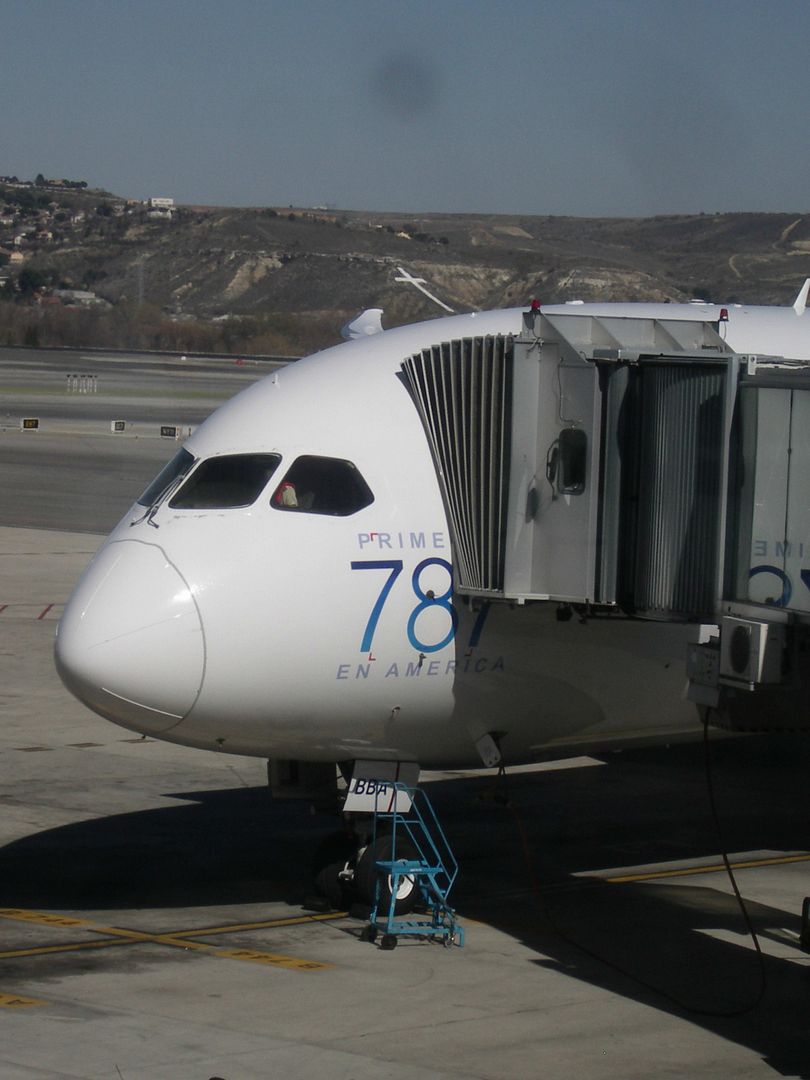 Ok, ok, let´s go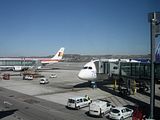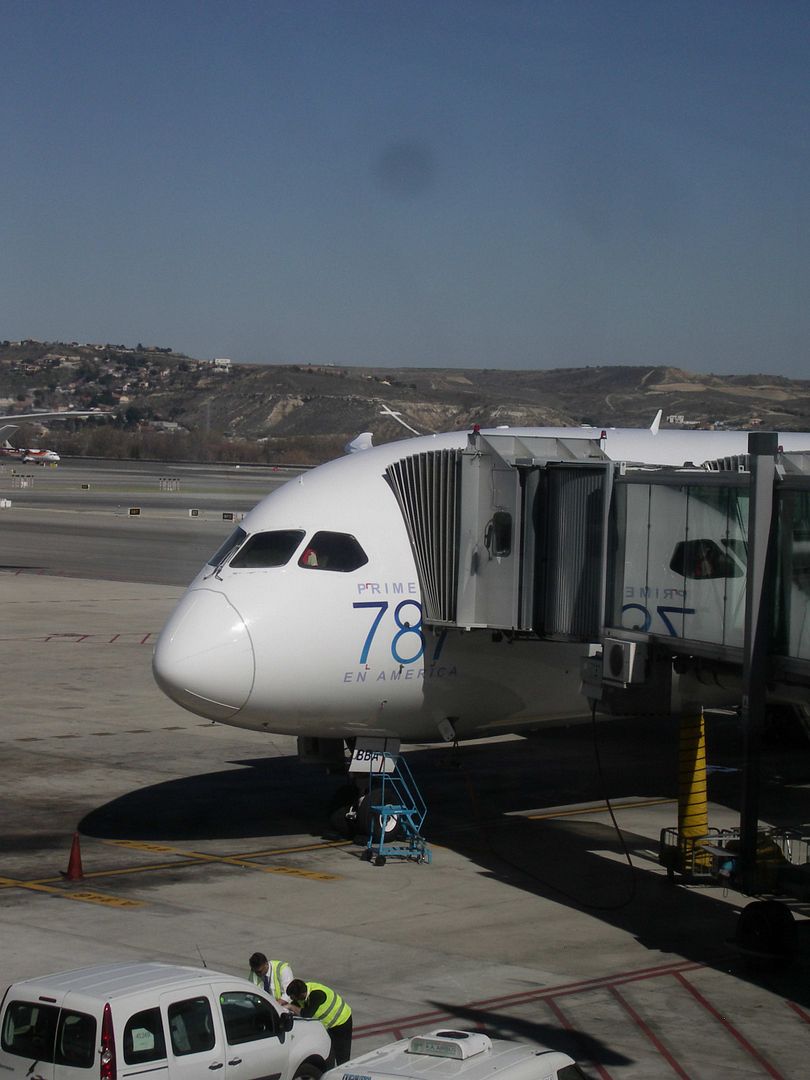 Yes, right now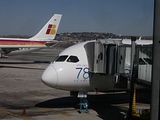 Boarding now to leave the "Aeropuerto Adolfo Suárez Madrid-Barajas" and by the way, ticketing is done via Opodo and the fare is 55.00 Euro´s
Are you sure, an IB winglet and a LAN plane?
You are?. Ok!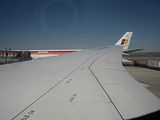 3.10 pm, well ahead to schedule and we are on the way for 2.10 "LAN" hours from the 3500 meters "One-Four-Left" at 18 degrees and clear sky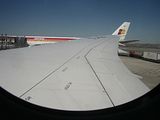 Yes, mood lighting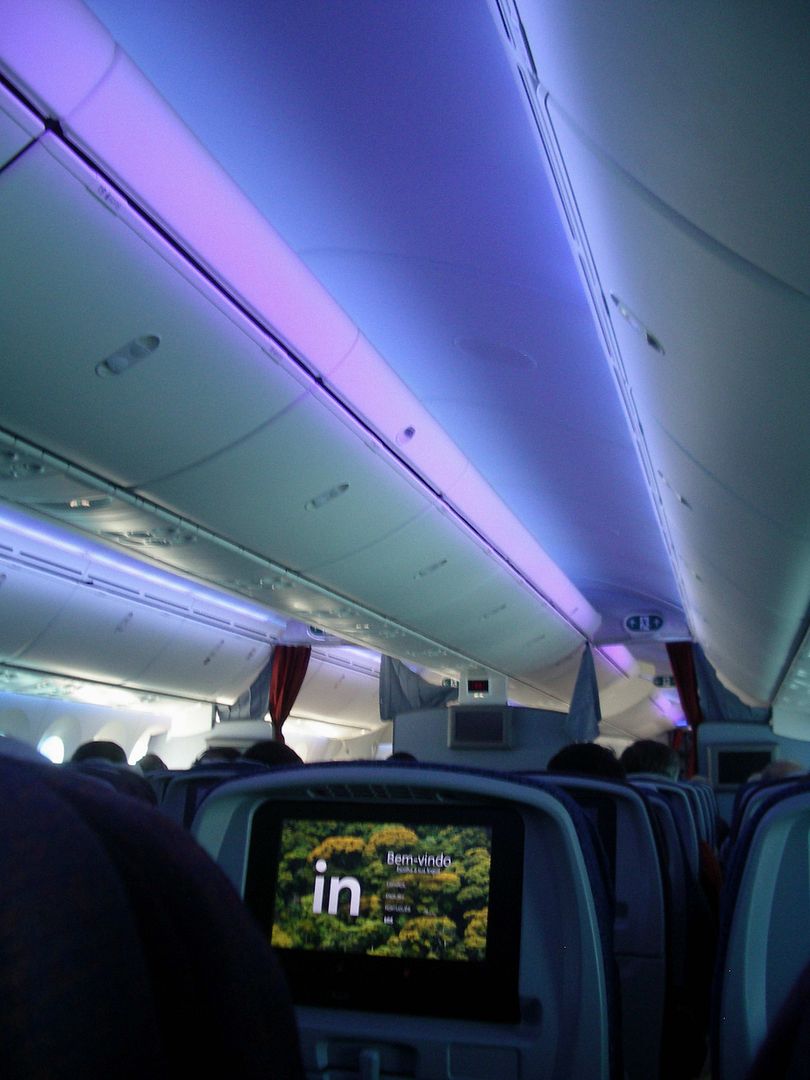 Legroom is ok at 21J/K/L but not that good like in the last row and the load is 90%. Some very few Germans and mostly South American passengers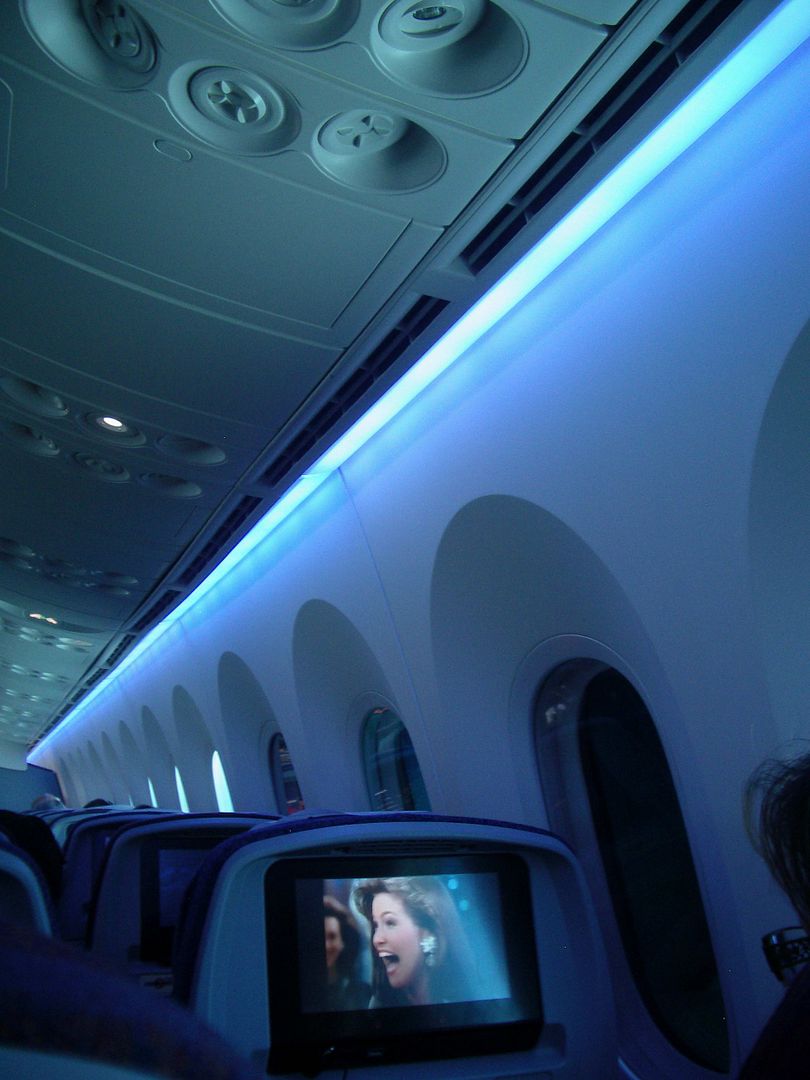 Cockpit crew is chilean, "El Comandante" with a nice welcome and some flight details.
Routing is via Logrono-Biarritz-Limoges-Paris at maximum 43000 feet.
Cabin crew working our seat is a middle aged woman, service oriented and nice.
Interior and more details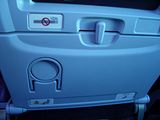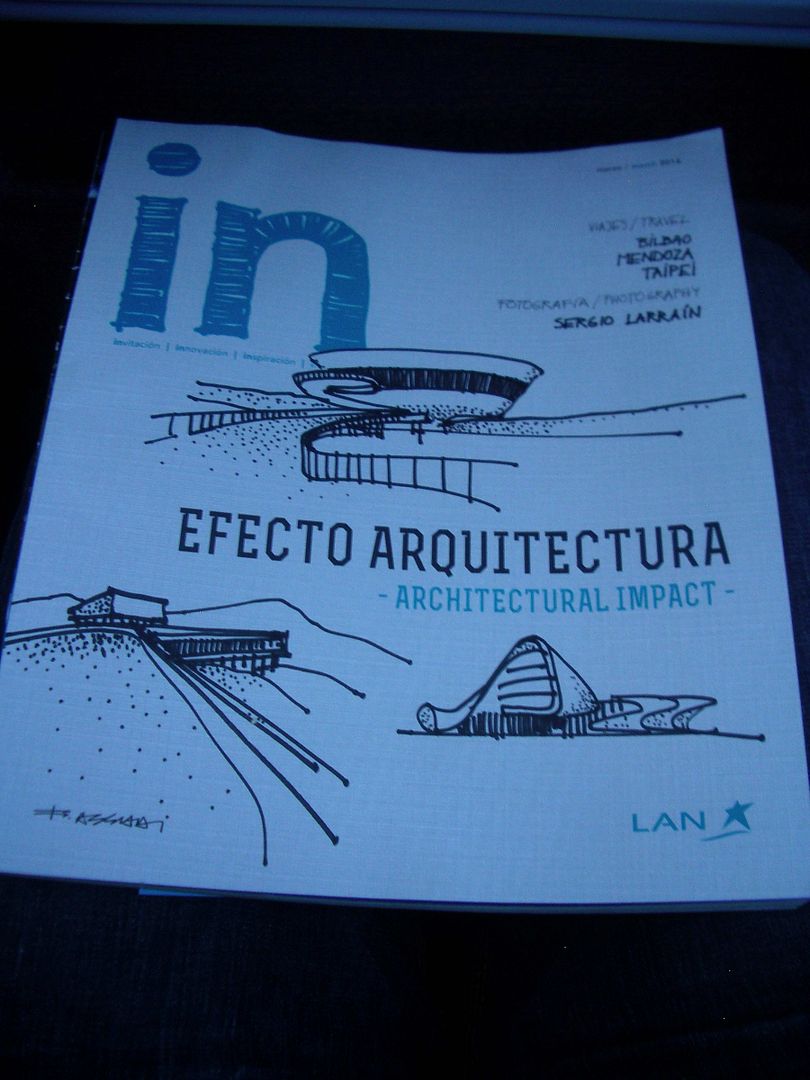 The safety card
What an impressive wing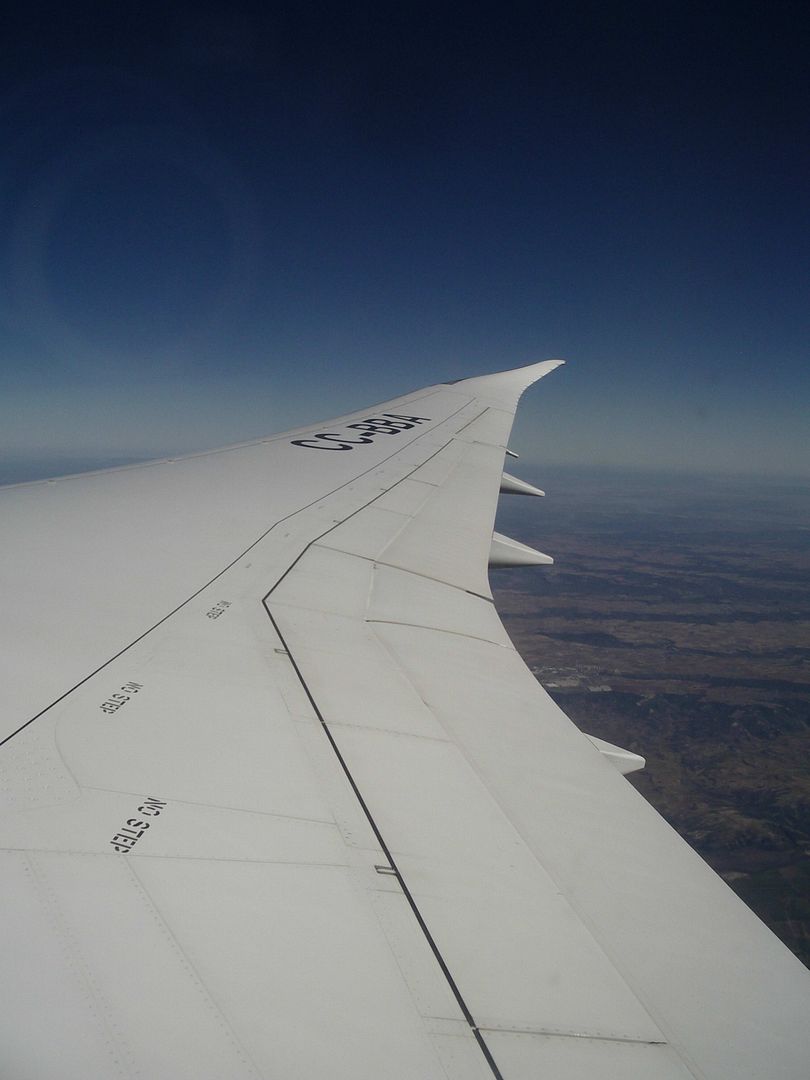 Looks like pretty good this way
Well, Jamon sounds not that perfectly fitting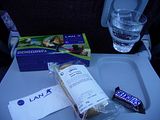 Really nice to follow this wing on the way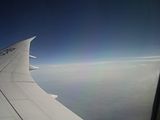 Speedbrakes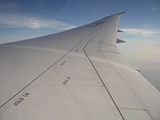 The approach was, well, interesting to say the least.
A latin woman with a kid close to two years, so it looks like, in the middle block and the kid doesn´t
see any need to be buckled up for landing.
FA´s walking to the woman for several times, the kid cries so loud and strong for minutes till it throws up and also the mother cries. In the end it wasn´t strapped in at touchdown, won. For sure not the everyday needed experience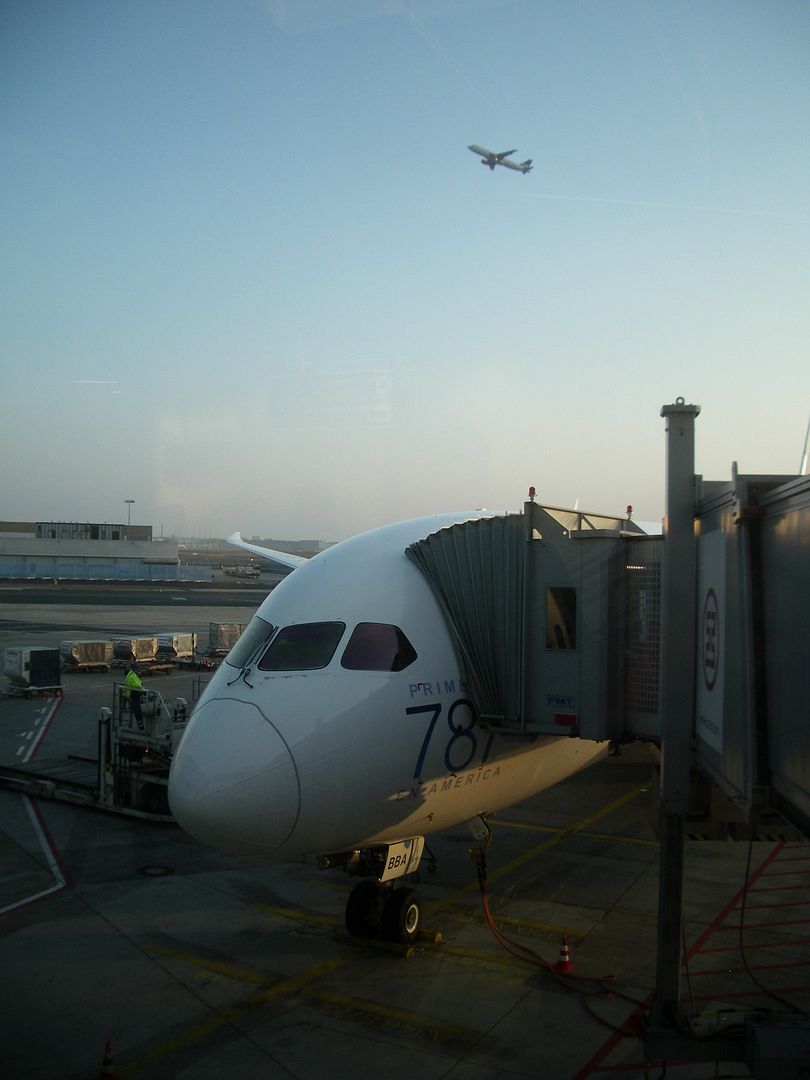 But we made it in the end for the "Flughafen Frankfurt am Main" and the 2800 meters runway "Two-Five-Right" at 16 degrees and also here to my surprise, clear sky
All more or less happy but nevertheless safely arrived
Bye now to "La Primera"
The bag was really fast, the shuttle not, so we needed much more time for the car and for the homebase than ever expected, but we made it also in the end!.
The conclusions:
1.)Vueling BCN-MAD: Calm and well fixed in my seat.
2.)LAN MAD-FRA: Comfortable but not for everyone aboard.
And now?.
Well it seems there is no real need to go for Espagna to catch the sun, Alemagna is good, too!: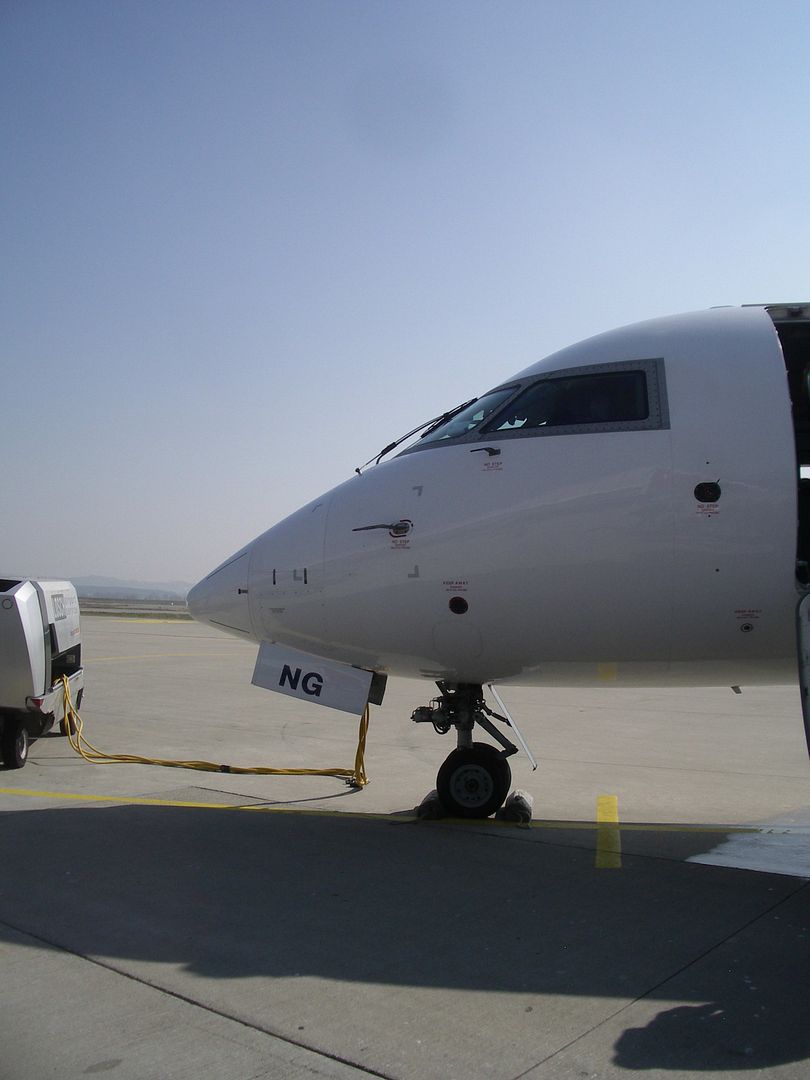 Adios companeros,
and always, take care.
The Tripreporter